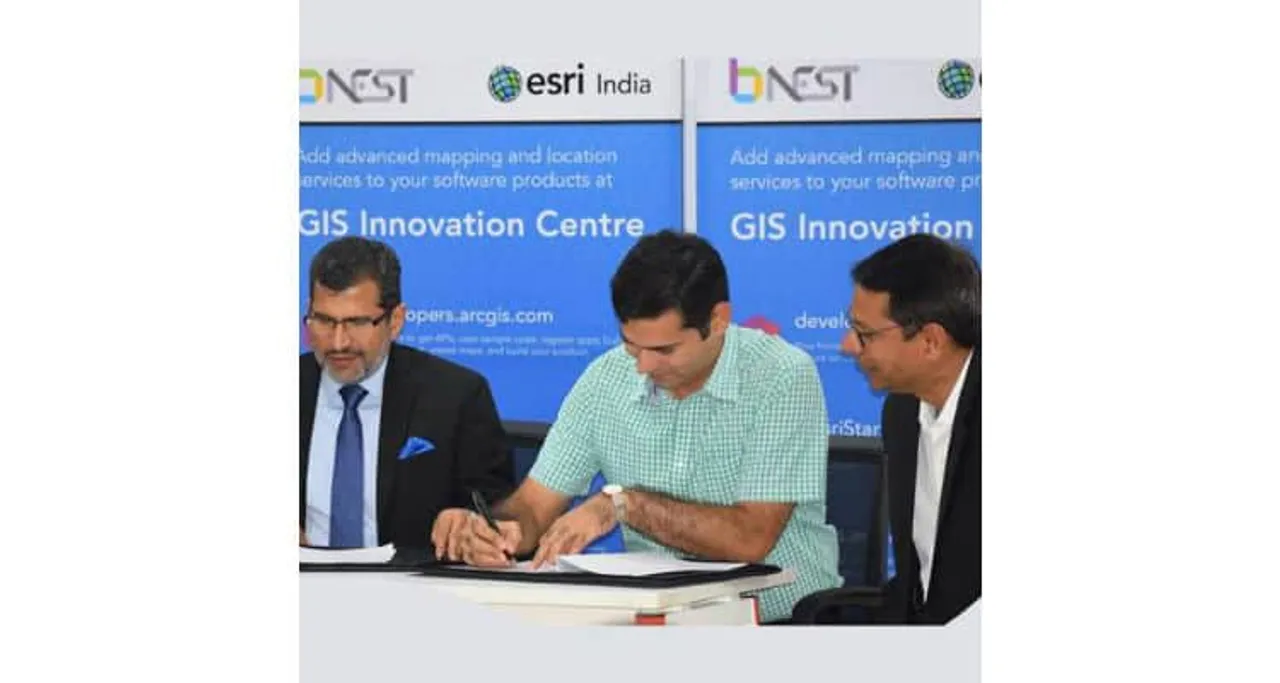 B-Nest, a venture of Bhopal Smart City Development Corporation Limited, has entered into a strategic partnership with Esri India, India's leading Geographic Information System (GIS) software and solutions provider. This partnership will fuel the growth of GIS-focused start-ups from Madhya Pradesh and enable them to innovate new solutions for complex challenges India is facing and scale them further for global adoption.
The partnership will provide a platform for startups incubated by B-Nest to leverage Esri ArcGIS technology. As a part of this initiative, Esri India would provide startups with free access to ArcGIS mapping platform, software development tools and APIs, ready-to-use content and technical mentorship.
Sanjay Kumar, Chief Executive Officer, Bhopal Smart City, said, "We are very happy to collaborate with Esri India, the market leader in GIS technology. Leveraging Esri's globally renowned ArcGIS platform, the startups will be able to build robust solutions quickly and scale them to the next level faster. The initiative will also bring investors, customers or seed funds closer to the startups and make Bhopal a preferred investment destination for them."
On the occasion, Agendra Kumar, President, Esri India, said, "GIS technology already plays a significant role in addressing major challenges such as climate change, sustainability, safety, security and rapid urbanization, which are also the priority areas for our nation. Our partnership with B-Nest will accelerate innovation in the startup community to develop unique solutions, which address such challenges in an Indian context."
B-Nest provides 24/7 co-working space, access to infrastructure, connectivity, mentorship, business model guidance and investor access to the startups which will help them grow faster. Startups which present a strong business plan can have the opportunity to participate in Esri's three-year global Start-Up program that gives emerging businesses the tools to build mapping and analytic capabilities into their products.