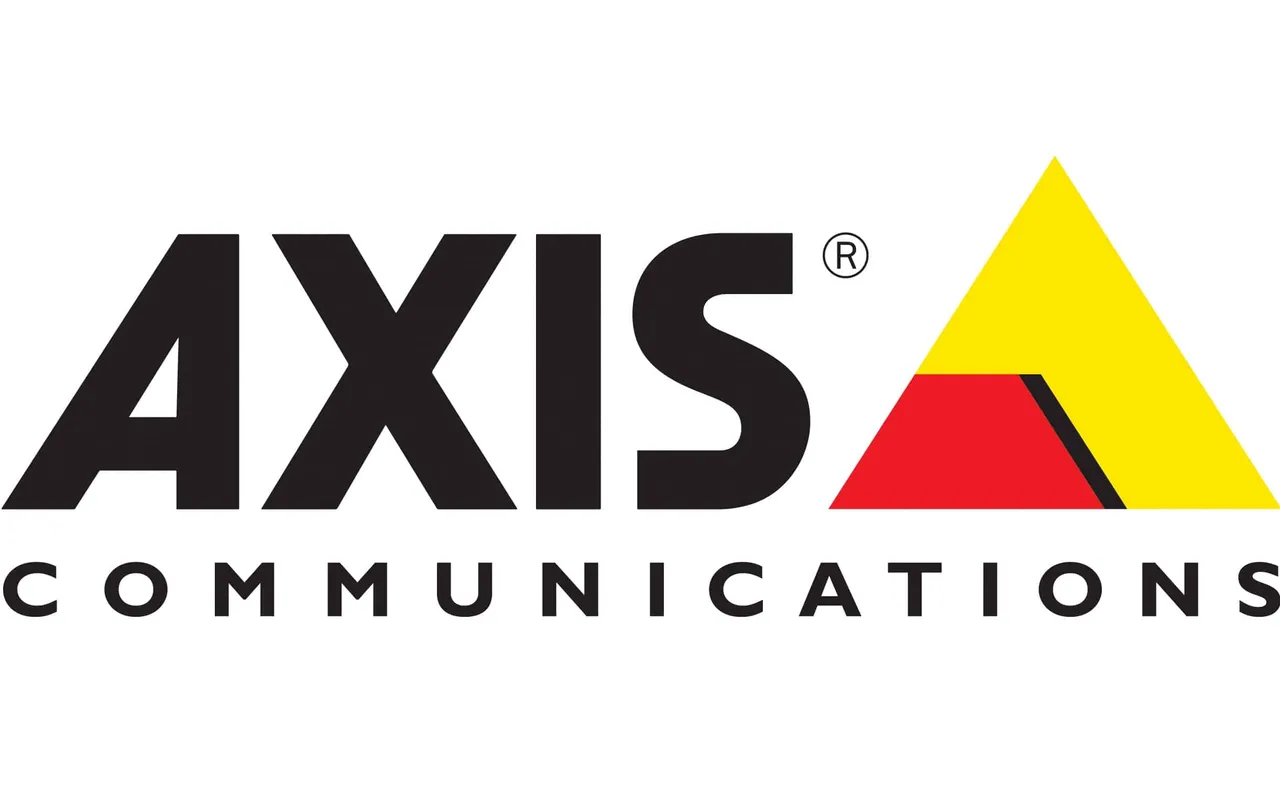 Axis Communications recently announced the strengthening of its latest range of products and solutions at the Axis Solutions Day 2016, held at New Delhi. This year's theme is 'Innovating for a Smarter, Safer World'. The summit focused on Axis' end-to-end solution from a basic surveillance to a more advanced system for security which can be implemented on a larger scale. The company focused on their latest solution offering - 'Out of the box surveillance'.
Axis enables mid-sized businesses with a complete, end-to-end security and surveillance solution. The company offers cameras, software and other products that create a security solution designed for the active operator. The AXIS Camera Station S10 recorder is an out-of-the-box ready video management solution with pre-installed AXIS Camera Station software. It is intuitive and easy to use, allowing anyone to operate it to find and export high definition evidence. Combined with Axis network cameras, it gives you everything you need to confidently monitor your premises. So it's ready to use straight out of the box.
Axis Communications showcased some of its most cutting-edge technologies which included 'Zipstream' – a revolutionary new technology, optimized for video surveillance, Axis Perimeter Defender, a high-end video analytics application for intrusion detection for the enterprise market and its range of feature-packed high performance cameras.
Speaking about the solutions seminar and the focus areas, Sudhindra Holla, Country Manager, Axis Communications India & SAARC said, "Axis continues its commitment to extend its reach and support in India with the widest portfolio of product and solutions. There is a growing trend in the country to hasten and upgrade the security installations across enterprise sectors like banking, IT, transportation, retail, healthcare including the Government, City Surveillance/Safe City & Critical Infrastructure and we see a huge potential here. Axis products are easily integrated with a host of other applications allowing solution providers to blend surveillance with access control, intelligent building management systems, building analytical content and many more. We see demand from mid-market going up too."
"We have a robust partner distribution framework which is a strong pillar of our business and our long standing commitment with existing and new channel partners, we foresee high growth and opportunities in making India a safer and smarter place," he added.
Recent India wins like Nanded City, Kolhapur City, Bhavnagar City, Raheja IT Park and Persistent Systems highlight the demand seen across sectors. Some of the market trends disclosed by Sudhindra Holla emphasized the fact that Network Video had overtaken the Analog market in 2015. Investment by Government, City surveillance and Critical infrastructure was going up and with HD becoming an industry standard, high resolution and compression is becoming a key requirement. He also talked about Analytics usage picking up in India.
Recent acquisitions by Axis:
Citilog: is a provider of intelligent real-time video monitoring for traffic and transportation security and safety. Their advanced video analytics and surveillance products are used to identify traffic incidents and deviations in real time to help traffic management centers improve the traffic flows and shortening response times. The addition of their advanced surveillance technology and experienced personnel strengthens Axis' best-of-breed solution and further expands its offerings in the fast-growing traffic analytics market.
Cognimatics: is a leading company of store optimization solutions targeting the retail sector. Cognimatics' technology helps in people counting, queue measurement and occupancy estimation. The addition of the company's knowledge and technology strengthens Axis' solution offering in the fast-growing retail market segment.
2N: is the number one in IP intercom and also operating in other areas like IP audio and IP lift intercom. The acquisition will complement both the companies as 2N has a well-established sales channels which can serve as a complement to Axis' present global sales channels. At the same time 2N will benefit from Axis' strong market positon and R&D resources. An important joint task is to accelerate the convergence from analog systems towards IP intercom and develop new opportunities.
Some of the current solutions unveiled by Axis include:
Axis Camera Station is optimized for small- to mid-sized installations and is the ideal solution to meet the needs for efficient surveillance of small- and midsized installations, such as retail shops, hotels, schools and manufacturing sites – a proven solution with more than 50,000 installations worldwide. It is designed to perfectly match Axis' wide range of network video products and product features to optimize system reliability. It provides ease of operation and high-definition identification. It also enables Mobile viewing app for remote monitoring and is preloaded with all necessary software including licenses and are preconfigured to minimize installation time.
AXIS Perimeter Defender, a high-end video analytics application for intrusion detection for the enterprise market. With this launch, Axis enables its partners to deliver a scalable and flexible perimeter defense solution using Axis thermal cameras and optical pan, tilt, zoom (PTZ) cameras, AXIS Perimeter Defender and Axis network horn speakers. Designed for easy installation, configuration and management, it uses edge-based video analytics for maximum accuracy, efficiency and scalability. The application supports multiple detection scenarios including several types of intrusion detection and loitering. It specifically meets the needs of high-security perimeter protection scenarios such as power plants, chemical plants and demanding installations where there is a need to reinforce the physical access control system with reliable intrusion detection.
A1001 Access Network Door Controller is an open, non-proprietary platform for access management that meets the requirements for advanced enterprise systems as well as smaller installations. AXIS A1001 is open for third-party software, allowing the unit to be integrated with solutions provided by Axis partners.
AXIS A4011-E Card Reader is a touch-free reader with keypad. It is intended for both indoor and outdoor use, supports most smart card formats and is designed to perfectly match AXIS A1001 Network Door Controller. It supports most smart card formats, outdoor friendly and has an intuitive user interface making it simple and easy to use
Axis A8004-VE Network Video Door Station is a reliable two-way communication, identification, and remote entry control unit. It provides round the clock identification of visitors and provides enhanced possibilities of securing a business – a perfect complement to any surveillance installation. AXIS A8004-VE Network Video Door Station is a robust outdoor unit with a high-performing intercom function providing clear, uninterrupted and echo-free speech also in the most demanding situations.
AXIS C3003-E Network Horn Speaker is a simple-to-install outdoor loudspeaker that provides clear, long-range speech for remote speaking in video surveillance applications. In live video monitoring situations, enables an operator to remotely address people and deter unwanted activity. The loudspeaker can also play a pre-recorded audio file when it is manually or automatically triggered in response to an alarm event.
AXIS P8221 Network I/O Audio Module provides eight configurable input/output (I/O) ports and audio capabilities to a network video system that either does not have such support or require additional support. It complements Axis network video products and integrates easily into the existing network video installations using VAPIX. Sensors such as a door switch, smoke detector, IR detector or glass break detector—used for triggering an alarm event—can be connected as inputs. Output ports can be connected to control devices or relays, for instance, to open/close doors or turn on/off lights upon alarm.
Axis T8331-E PIR Motion Detector is outdoor-ready and is especially tailored for Axis cameras with built-in I/O connector, the same connector found on Axis cameras. Connected by a single cable, it offers different mounting possibilities, helping to direct the PIR Motion Detector towards the desired area of detection.
AXIS M3045-V is an affordable fixed mini dome surveillance camera. It features HDTV 1080p video quality and an HDMI output for live streaming to a public monitor. It offers excellent video quality at an affordable price; it's perfect for stores, hotels, schools, banks and offices. The camera offers a horizontal field of view of 106°.  And it comes with Wide Dynamic Range (WDR) technology for good detail even when light levels vary.
AXIS P3225-LV Network Camera is a streamlined fixed dome providing HDTV 1080p video quality. It features a varifocal lens, P-Iris control and remote zoom and focus. The camera is ideal for video surveillance in retail, banking, hotels and other service industries. The day and night functionality, together with OptimizedIR and P-Iris control, ensures superb image quality in any lighting conditions. WDR – Forensic Capture increases forensic usability by highlighting details in both dark and well-lit areas.