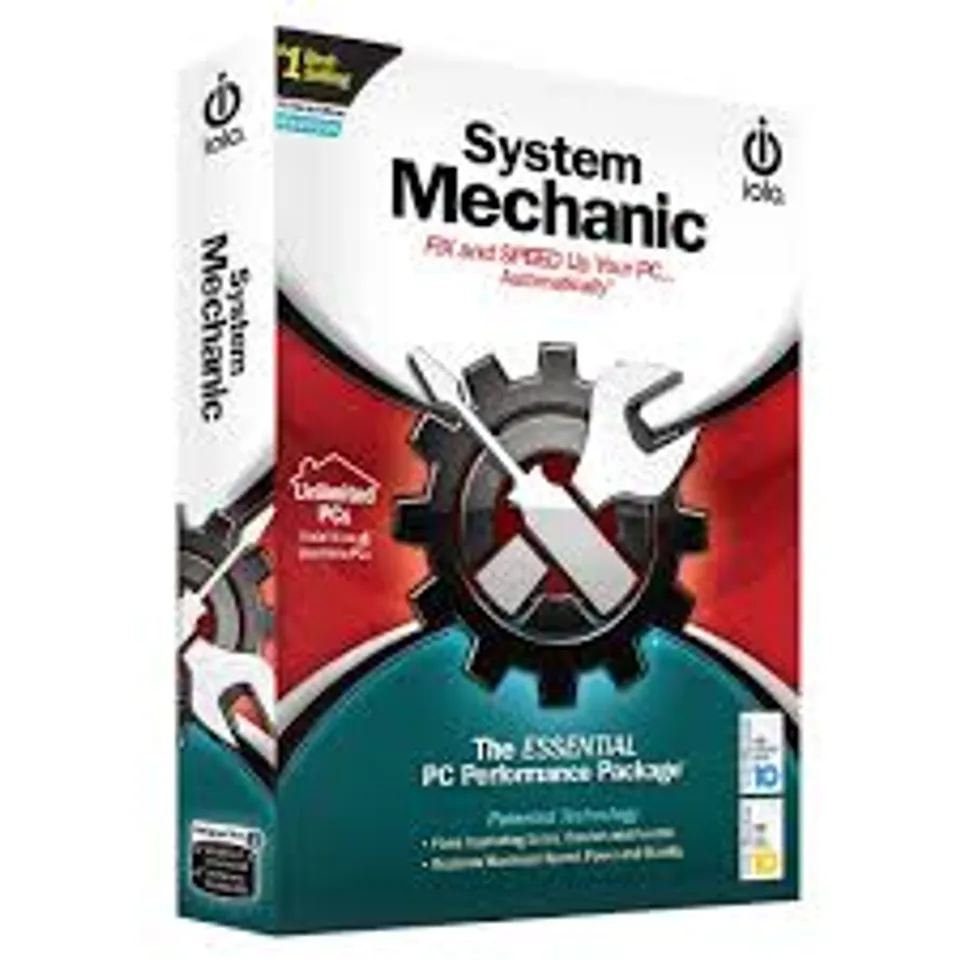 AV Software, a Mumbai-based distributor of world-leading business intelligence software solutions for businesses, end-customers, government and educational organizations, today announced availability of System Mechanic® 16, the new version of iolo technologies iconic product, in India, Nepal, Sri Lanka and Bangladesh.
With a revolutionary new product framework designed to fully capitalize on the major advances in the Windows® OS beginning with Windows 7, System Mechanic 16 is the most powerful PC accelerator available today.
System Mechanic 16 is specifically designed to fully leverage today's multicore processors to restore power, stability and speed to Windows computers as quickly and efficiently as possible. As always, the patented technology automatically goes to work whenever your PC is idle, making System Mechanic 16 not just the best but the easiest solution to help you download music, stream movies, surf, shop, work and play online securely, smoothly and faster than ever before.
PC Magazine has awarded System Mechanic their Editors' Choice award seven years and counting. System Mechanic 16 has recently earned the Top Ten Review Gold Award for best PC system utility as it performed better than all the other products reviewed in almost every category.
"We are excited to be partnering with AV Soft on the launch of System Mechanic 16 in India. PC Magazine has consistently awarded System Mechanic their Editor's Choice award, making it the most effective and powerful PC accelerator available in the market today", says Malika Bounaira, Director of International Sales at iolo technologies. "By relying on AV Soft's distribution network, Indian users will be able to take advantage of System Mechanic's advanced technology features and experience their best PC performance ever."
Commenting on the launch of System Mechanic 16 in the Indian market, Rajiv Warrier, Managing Director at AV Soft, says: "Experts know well that System Mechanic, which fully supports Windows 10, is the most effective way to restore and maintain maximum PC speed and stability. It safely and automatically finds and fixes computer problems created by regular, everyday use that drag down the speed and stability of PCs over time, keeping them running like new as long as they are used. System Mechanic also uses proprietary technology to inject even more horsepower back into the system for faster startup speeds, web surfing, gaming, and other high-performance computing activities".
So what helps new System Mechanic 16 scan and repair PC many times faster than any prior version?
Much Faster System Scans
In new version 16, dozens of tools and features are now deployed simultaneously to inspect your whole system at once. For example, now System Mechanic searches for trapped memory while also locating junk internet files. This means the scan and repair functions are now many times faster than any release to date.
Redesigned Toolset
What's more, iolo engineers have redesigned, consolidated and simplified the major flagship tools so getting the best performance out of your operating system is easier than ever. The most intelligent toolset ever designed searches in more places to root out more types of problems. Beyond this advanced error detection, System Mechanic also adjusts dozens of hidden Windows settings, freeing memory, processor and bandwidth to unleash even more system speed.
More Frequent Updates
The new iolo Smart Updater delivers nearly instantaneous updates to ensure you receive the most recent version automatically and seamlessly. Individual components and features can now be updated without a rerelease of the entire System Mechanic product. This allows for more frequent product enhancements based upon user feedback.
Next-gen Tune-up Definitions
The next generation of Tune-up Definitions is now capable of continuous, real-time updates that find many effective new optimizations for today's modern apps. The result is the elimination of many more types of slowdown, especially in Windows 10. Startup Optimizer features the next-gen Tune-up Definitions that can help to significantly speed up boot time by discovering whole new categories of unneeded startup items while providing more user control over dangerous and unnecessary ones.
Accommodates 4k Displays
With sleek, easy-to-read vector graphics, System Mechanic has been optimized for today's larger 4k displays. And it leaves the smallest footprint of any version yet, using on average less than 0.5% of processor resources when open and idling, based on the average CPU load after repeated iolo Labs testing on Windows 10 machines.