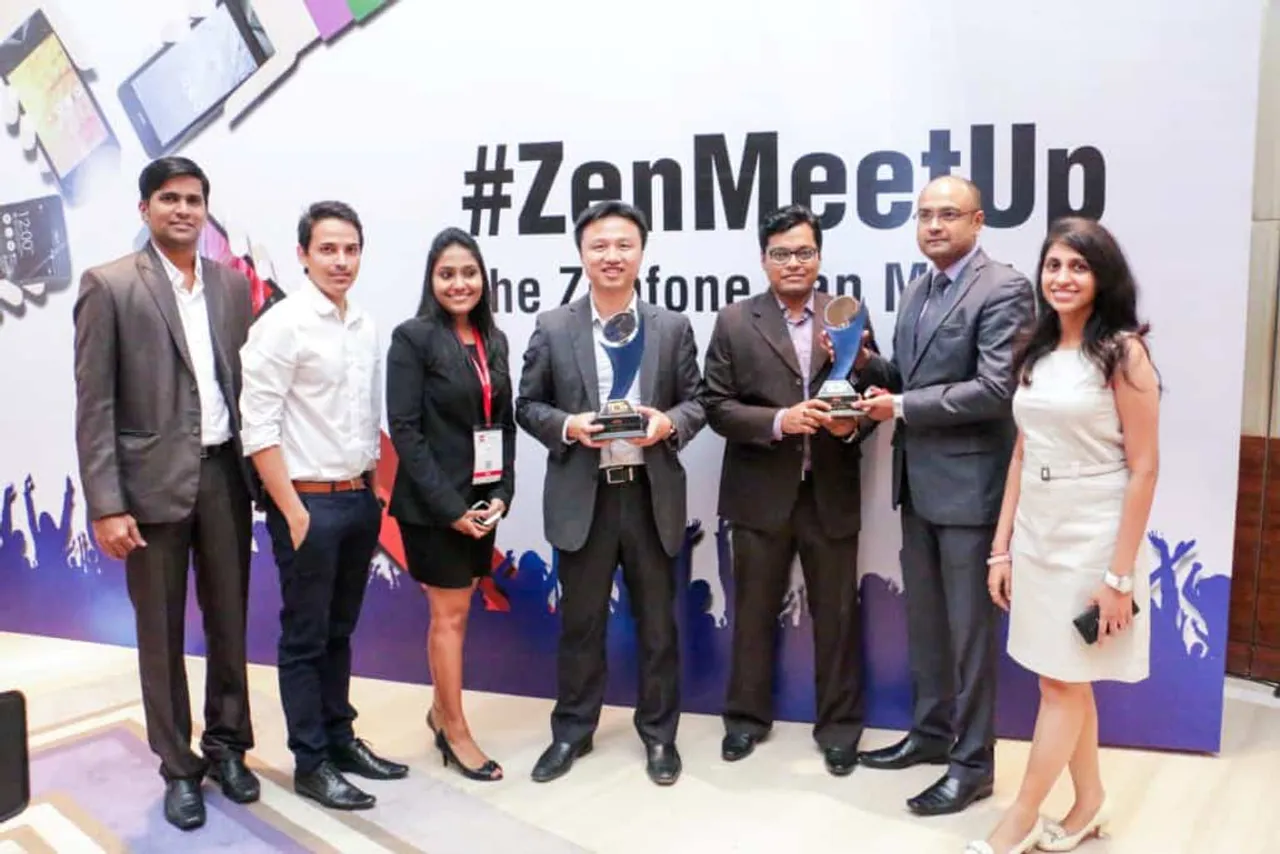 ASUS has earned the acclaimed "Budget Smart Phone Of The Year – 2014" at Exhibit Tech Awards 2014 for ASUS Zenfone 5.
The Zenfone Series, launched this year in July received prodigious response wherein the Zenfone 5 variant was the most celebrated variant. The ASUS Zenbook UX302 also won the Best Laptop of the Year Award. The Award was received from Bollywood Diva Chitrangada Singh.
"We pride ourselves on the high-value smartphone series that is aesthetically crafted with a sublime new user interface while maintaining the ultimate usability for a complete user friendly experience. Our Zenbooks have also taken computing to the next level. We are delighted with the response we have received from the Indian market and that we are further being acclaimed for the innvovation. We will continue to evolve in order to deliver the incredible and to ascertain our continuous spot as user preferred brand," affirmed Peter Chang, regional head, South Asia and country manager, System Business Group, ASUS India.
The panel of Jury for Exhibit Tech Awards 2014 comprised of well-known industry experts including ChaitanyaTapase, Brain Bade, CEO Reliance Digital, Ajit Joshi, CEO, Croma, DjAqeel, Ramesh Somani, DabbooRatnani, Rajiv Makhni Mahesh Murthy and Mehul Shah.
The Zenfone Series has received path breaking response from the Indian Market. Its sales surpassed 2.8 lakhs figure by end of September in India which is within just a quarter. The company has also been engaging with fans across cities by hosting #ZenMeetUp to celebrate the support received from the fans. The series has received an overall substantial response which is persistent till date.