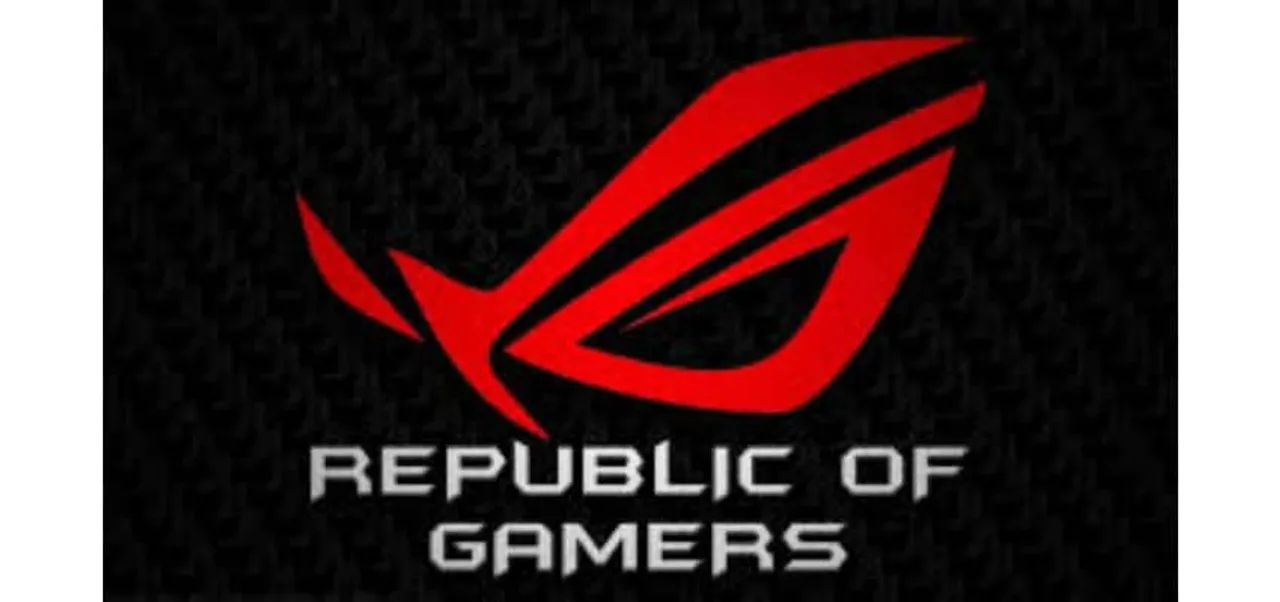 ASUS Republic of Gamers today announced the launch of ROG Phone in India, a game-changing Flagship Plus smartphone designed for high-performance mobile gaming and epitomical smartphone experience.
With pure ROG gaming DNA at its core, and powered by the world's fastest speed-binned 2.96GHz octa-core Qualcomm Snapdragon 845 Mobile Platform with gaming-optimized Qualcomm Adreno 630 GPU, ROG Phone breaks every rule to go where rivals fear to tread.
The game-changing ASUS ROG Phone has been crowned the fastest phone on the planet with Qualcomm Snapdragon Processor, achieving an average Antutu Benchmark V7 score of 304183 AnTuTu (www.antutu.com) global benchmark rankings.
ROG Phone is built to win: its unique GameCool vapor-chamber cooling system — with detachable AeroActive Cooler for an extra cooling boost — sustains blur-free high frame rates in the heat of battle, while its no-compromise AMOLED display with 108% DCI-P3 color gamut blends a blazing 90Hz refresh rate and 1ms response time with gorgeous HDR visuals.
It uses tough, precision-crafted front 2.5D Corning Gorilla glass 6 - and rear 3D-curved Corning Gorilla glass 5, diamond-cut highlights and copper detailing, the metal-framed, water-resistant ROG Phone combines battle-hardened construction with a supremely comfortable gaming grip for an unrivaled gaming experience. ROG Phone feels instantly good in the hand, ready and waiting for the call of duty. It also is IPX4 complaint, meaning the ROG Phone is completely splash-proof.
The ROG phone with a massive 4000mAh battery and ASUS HyperCharge fast charging system allows the phone to charge from 0-60% in just a mere 30 mins, all thanks to Qualcomm's QuickCharge 4.0 that is able to charge the phone at an astounding 30W. The 30W charger bundled with the phone has an intelligent integrated chip that helps in reducing the heat generated by the phone when fast charging; ensuring super cool gameplay sessions every time you charge up the ROG Phone.
The ultra-comfortable design of ROG Phone includes unique side-mounted ports, and the enhanced, ultra-responsive game controls — including two programmable ultrasonic AirTriggers and advanced force-feedback haptics — let gamers focus all their skills on the game, giving them the edge they need for total domination.
With unmatched flagship audio thanks to the dual front-firing 5-magnets speakers powered by dual NXP SmartAmps, gives the gamer in you an immersive audio experience. Also, with DTS:X Ultra, you get 7.1ch virtual surround sound over your headphones, along with Hi-Res 24bit audio quality.
A unique range of powerful expansion accessories further enhances the ROG Phone gaming experience: the optional TwinView Dock for dual-screen handheld mode and the Mobile Desktop Dock for desktop-style gaming – sets ROG Phone apart from all other gaming phones, adding exciting new modes of play for a truly epic gaming experience. The GameVice controller truly transforms the ROG phone into a dedicated portable hand-held game console with console-like control set. The ROG Phone case accessory is modular in design, that allows you to swap out the back cover to attach the AeroActive Cooler without sacrificing drop protection. Other ROG Phone innovations include ASUS Aura RGB lighting and Aura Sync support.
The ROG UI on the ROG Phone showcases a significant shift in how the software is designed for a dedicated gaming smartphone. With Game Center app, a gamer can now fully customize the hardware and software for each game. The GameGenie app lets you modify device notifications and accessory settings on-the-fly while you game.
Enthusiastic of the revolutionary product launch, Leon Yu, Regional Head India and South Asia, ASUS, said, "We are thrilled to bring our newest revolutionary cutting-edge smartphone, the ROG Phone to India, to deliver an ultimate smartphone and mobile gaming experience to India's passionate community of gamers and tech enthusiasts." He further added, "The ROG Phone is an incredible flagship plus smartphone, packing in all that you need for a comprehensive gaming and entertainment experience. With HDR game visuals, Ultrafast AMOLED display, high fidelity loudspeakers and an incredible line-up of games, we know that fans will have an awesome time playing."
"The Asus ROG phone offers best in class technologies, with many firsts-to-market including the ultrasonic AirTrigger touch sensors, a gamer-centric design with side-mounted ports optimized for landscape-mode, coupled with Qualcomm Snapdragon's 845 SoC, making it an absolute delight for gamers! As the leader in the smartphone category online, Flipkart continues to grow the market to ensure our customers have the widest selection of smartphones and this launch is another step in that direction" said Ajay Veer Yadav - VP Smartphones & Large Appliances, Flipkart".
Commenting on the newly establish partnership, Nitin Goel, Country Manager, Indian Sub-continent, Gameloft said, "We are delighted to partner with ASUS for their ROG device launch in India. It's mobile players like ASUS, realizing the latent need for powerful gamingb centric device offering highly immersive mobile gaming experience for Indian gamers. With gaming as a key DNA in ROG, covering the minutest nuances of gamer expectations, we are happy that it comes with Asphalt9 pre-embedded on the device and am sure that gamers shall be able to have an experience that they have been craving for on mobile and should satiate their thirst."
"Qualcomm Technologies and ASUS have enjoyed great successes over many years and we are thrilled to be at the core of their newest cutting-edge device, the ROG phone," said Don McGuire, vice president of global product marketing, Qualcomm Technologies, Inc. "Our entirely re-architected Snapdragon 845 Mobile Platform with the gaming-optimized Adreno 630 GPU is designed for speed, minimizing thermal throttling and maximizing battery efficiency so users can play longer. Snapdragon 845 is engineered to deliver users an unparalleled gaming experience; supporting exceptional performance, fast and smooth graphics, and Gigabit speeds whether on LTE or 802.11ad Wi-Fi."
Sunil Dutt, President Devices and S&D , Reliance Jio Infocomm Ltd., added, "We are excited to be part of a great partnership with ASUS to bring a high proposition to customers buying ROG Phone. With this proposition and ROG Phone's high-end gaming and connectivity capabilities, Jio – ROG Phone consumers will be able to experience the true potential of Jio's high speed 4G Data, various applications & great gaming experience.
Epic performance
Designed and built to uncompromising ROG standards, ROG Phone takes mobile gaming performance to the next level, with each and every component optimized for a lag-free, responsive experience. Each specially selected octa-core Snapdragon 845 Mobile Platform is speed-binned for maximum performance — delivering the world's fastest sustained clock speeds of up to an incredible 2.96GHz — and the gaming-optimized Adreno 630 GPU is a graphics powerhouse, with performance outstripping the previous generation by up to 30%. This awesome power is complemented by 8GB of LPDDR4X RAM and a massive 128GB of onboard ROM storage.
A high-end phone running graphics-intense, fast-paced AAA action games can generate a killer amount of heat. As well as being uncomfortable to hold, a hot phone is a slow phone: thermal throttling can bring even the fastest CPU to its knees. ROG Phone is built from the ground up to run smoothly even when the action gets frenetic: its exclusive GameCool system features highly efficient 3D vapor-chamber cooling inside that provides a 16X-larger surface area for heat dissipation than a standard heat-pipe cooling system. This cooling system is enhanced with a copper heat spreader and carbon cooling pads on the circuit board for maximum cooling performance.
The end result is a superb cooling system that enables sustained clock speeds up to 50% faster than a standard smartphone CPU, and which can achieve peak clock speeds for 5X longer than a conventional cooling system. There's also a detachable external AeroActive Cooler for an extra cooling boost when the going gets really tough. With GameCool, hot hands and spoiled game-sessions are a thing of the past.
ROG Phone delivers consistent, smooth and stable frame rates with no lag, even during the toughest marathons. And since performance means nothing if the internet connection is slow, ROG Phone has superb network optimizations done by the ROG team, thus letting you enjoy ultra lag-free online gameplay performance. It's easy for users to get optimum gaming performance on ROG Phone with the special X Mode. Just a single tap frees up all background RAM and dedicates it to games, optimizes game-data processing performance, and maximizes the efficiency of the AeroActive Cooler. X Mode also prevents RAM-eating and battery-sapping app activity, based on a customizable list of apps.
For long online battles, the ROG phone has a 4000mAh battery which lasts up to an astonishing 7.2 hours of gameplay, and with ASUS HyperCharge along with 30W Qualcomm's QuickCharge 4.0, the phone can charge up to 60% from zero in just 30 mins. That's not all, the ROG phone can do this while maintaining a cool temperature thanks to a dedicated Charging IC both on the phone and as well as the 30W charger that comes along with the phone.
Unbeatable visuals
The ultimate gaming phone deserves the ultimate display — something that the ROG gaming heritage is uniquely qualified to deliver. ROG Phone uses an ultrafast AMOLED display with a 90Hz refresh rate and a jaw-dropping 1ms pixel response time for blur-free visuals that are as smooth as silk. With a wide 108.6% DCI-P3 color gamut, colors are incredibly vivid too, so game worlds look as glorious as they were intended, and high-dynamic-range (HDR) visuals with a 100,000:1 contrast ratio help reveal every hidden detail in the shadows.
Engineered for battle
Using a combination of tough, precision-crafted front 2.5D Corning Gorilla glass 6 - and rear 3D-curved Corning Gorilla glass 5, diamond-cut highlights and copper detailing, the metal-framed, water-resistant ROG Phone combines battle-hardened construction with a supremely comfortable gaming grip for an unrivaled gaming experience. ROG Phone feels instantly good in the hand, ready and waiting for the call of duty. It also is IPX4 complaint, meaning the ROG Phone is completely splash-proof.
ROG Phone is the world's first phone with ASUS Aura RGB lighting, featuring an illuminated rear ROG logo that can display a whole rainbow of lighting schemes: static, breathing, strobing or color cycling. Lighting effects can be triggered with phone events such as incoming calls, notifications and more, to give ROG Phone a unique personality.
Immersive Audio
In addition to unmatched performance, breathtaking graphics, and advanced controllability, the ROG Phone also has the best audio among smartphones. It has very loud and clear dual 5-magnet front-firing stereo speakers both amplified by dual NXP 9874 amplifiers so that gamers can have a complete immersive gaming experience.
The headphone audio output of the ROG Phone is Hi-Res Audio certified, meaning that it outputs 24-bit/192KHz high definition audio. Furthermore, it also supports DTS:X Ultra technology for 7.1 virtual surround sound. For superb wireless audio, it supports Qualcomm's aptX High-definition Bluetooth technology. So, regardless if the user is on speakers, wired or wireless audio, the ROG phone provides the best audio solution. Bundled in is the ZenEar Pro which supports high resi-audio.
Total control
In any game, precise control is the key to victory, but the lack of physical buttons on phones all too often compromises gameplay. ROG Phone is designed to give gamers total control and a more console-like experience, with three unique ultrasonic AirTrigger touch sensors.
Two of these ultra-responsive sensors are optimized as left/right triggers at the top of the display for landscape-mode gaming (the third is designed for use in portrait mode), and they're fully programmable to activate any available on-screen action: aiming, firing, inventory selection — in fact, anything that normally requires a screen tap. With ROG Phone, gamers free up two extra fingers to control gameplay, giving them the edge over their thumb-bound rivals. AirTriggers use ultrasonic technology, so they only need a feather-light touch — just 20g compared to rival touch-sensitive controls that need up to 4X the force. An advanced haptic actuator provides a powerful force-feedback system for totally immersive gameplay.
Endless possibilities
With the Side-mounted ports, the ROG Phone features a unique range of optional expansion peripherals designed to take the mobile gaming experience to new heights.
The amazing TwinView Dock turns ROG Phone into a powerful dual-screen console for the ultimate gaming and live-streaming experience. As well as a 6-inch AMOLED (2160 x 1080) auxiliary screen that's great for split-screen live-streaming, extended game display or group communication, it packs a front-facing quad-speaker system, two extra physical trigger buttons, dual-haptic force-feedback engine, an enhanced cooling system and a high-capacity 6000mAh extended battery pack.
The Mobile Desktop Dock allows gamers to connect ROG Phone to an external 4K UHD monitor, mouse and keyboard. ROG Phone can be used as an auxiliary display, hooked up to a wired gigabit LAN and drive a 5.1-channel surround-sound system via the SP/DIF output.
With the GameVice controller, ROG Phone morphs into a portable console. It packs dual analog joysticks, left and right fire triggers and bumpers, a D-pad, along with A,B,X,Y and L3, R3 buttons.
For ultimate protection, the ROG Phone case provides you with robust drop protections and at the same time is modular in design. The back plate of the case can be removed to attach the AeroActive cooler accessory.
ROG UI
The ROG Phone sports and all new and radical UI, called the ROG UI. It's completely designed for a mobile-gaming approach. Built-in are additional software like the Game Center, where you can monitor live system information, Enable X Mode for high performance gaming, modify individual settings and gaming profiles for your favorite games, and also modify hardware accessory settings and save their profiles for individual games as well. It also comes with Game Genie, complete with new and enhanced features with abilities like modifying your accessory key-mapping on-the-fly while you're in a game, manage your notifications and calls with a touch of an option, and also adding in macro swipe motion inputs for in your favorite games.
AVAILABILITY & PRICING:
ASUS ROG Phone will be available at ₹.69,999 exclusively on Flipkart starting 29th November, 2018. Aiming to spread buying cost to make the ROG phone an easy buy, a special no cost EMI, with tenure options of 6, 9 and 12 months will be available on all credit and debit cards. Under this scheme, the ROG Phone will be available for purchase by paying an EMI starting at ₹.5,833 per month for 12 months.
Accessories namely - Professional Dock, will be available at ₹.5,499; GameVice (Joy stick) at ₹.5,999; TwinView Dock at ₹.21,999 Desktop Dock at ₹.12,999 and ROG Phone Case at ₹.2499.