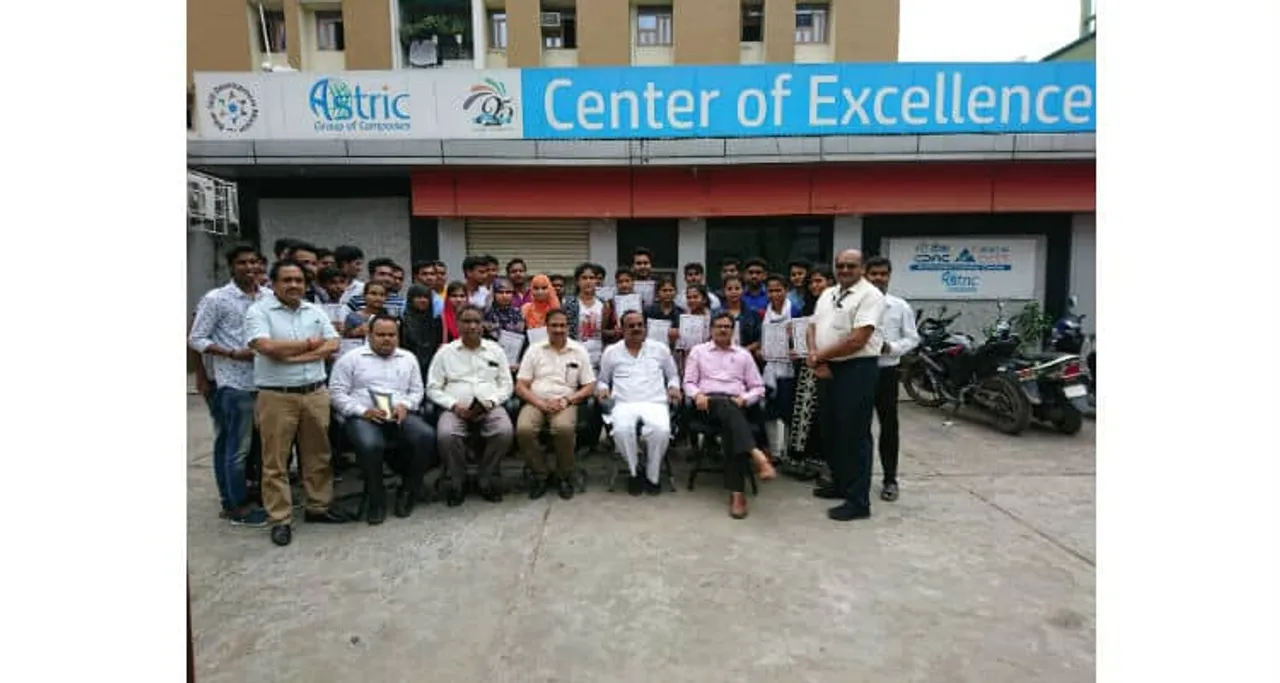 Bihar based Astric Group of Companies has recently completed 25th years of its dedicated services and support here in Bihar. Committed towards Digital Transformation and deliver technological solutions in ICT, Astric has collaborations with major ICT giants like HP, Microsoft, C-DAC, Bihar Skill Development Mission & NSDC.
Astric organized facilitation programme at their Centre of Excellence for "Kushal Yuva Program" to  80 students who has successfully completed their course at Astric Solutions, Patna. Chief Guest MLA Digha Sanjeev Chaurasia honored student by giving certificates and interacted student for perusing training in the present KYP batches  and the efforts put by Astric Group towards Digital transformation Mission in Bihar.
On this occasion, P.K Sinha, Co-Founder Astric Group said, "We are not only training the students but carved a unique engagement and employment model to make it a niece initiative."
According to P K Sinha, the objective behind this initiative is a Social Transformation thru Employment & Entrepreneurship in Bihar. The Group has partnered with Bihar Skill Development mission to promote skill development under Hon'ble CM Bihar 7 Resolves and aassociated with apex Government Institutions under various Ministries & global ICT giants for Digital Innovation for overall development of our State.
"We pay special emphasis to take up training and employability enhancement programs for uplifting the under privileged masses and bringing them into the main stream", Sinha added.
The Co-founder and director P.K.Sinha welcomed the guests. He told about various courses they are running here which is aligned with the Government's agenda of Digital and Skill India, Advanced Computing Training which has gained success and recognition at the National and International level. We are not only training the students bur carved a unique engagement and employment model to make it a niece initiative. Centre Administrator –. Rimjhim Singh, Director – Pravin Kumar, Faculties and Astric Officials were also present on the occasion.
Muzafafrpur, ex BPSC Member and Principal LS College, OP Rai, Bihar Skills Development Mission Director, Sanjay Kumar, OSD Ashok Kumar Singh, Allahabad Bank Sr. Manager OP Singh were also present and gave tips to the qualified students during the interaction.