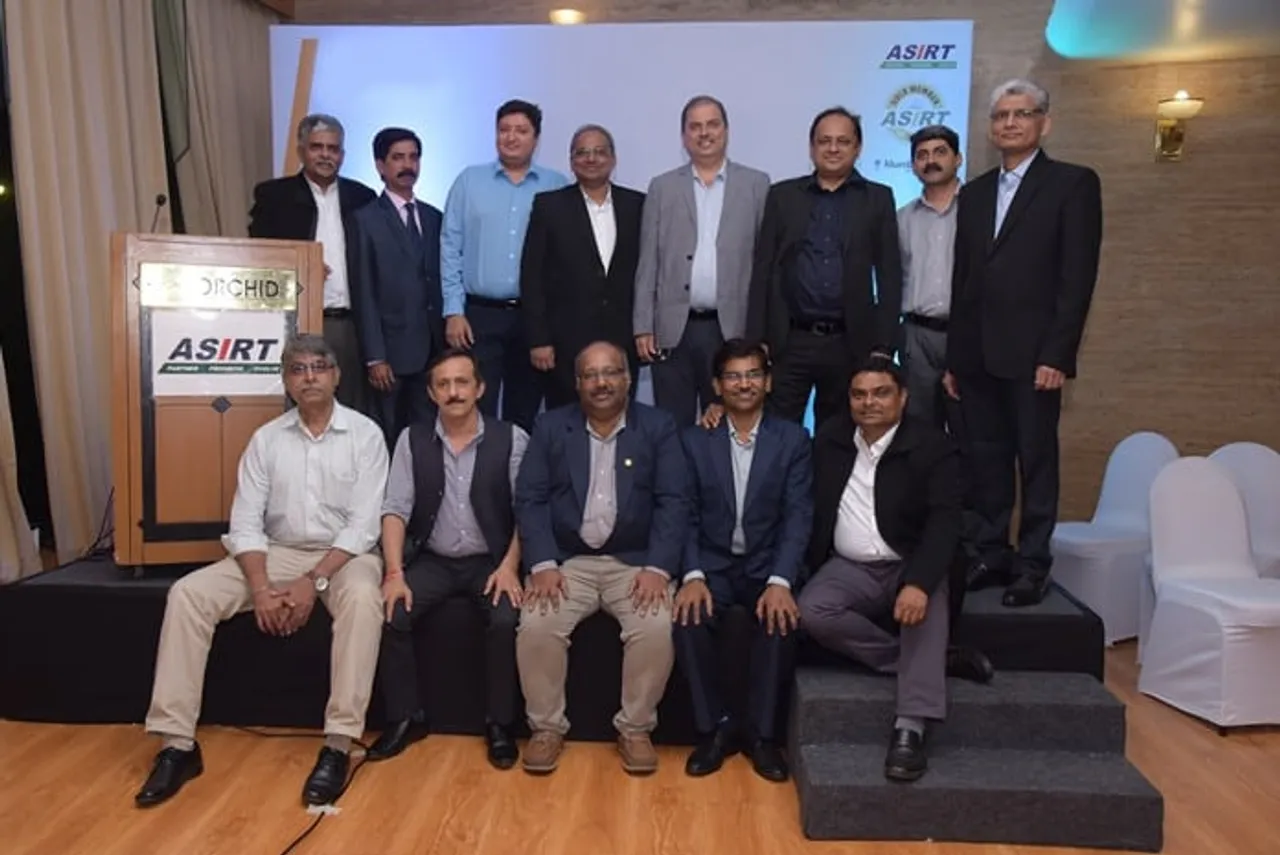 The Association of System Integrators and Retailers in Technology (ASIRT) recently announced its new board members after the AGM, held on its Techday in Mumbai. The event, with a two-part agenda, also hosted Nitin Nayak from Digisol as guest speaker.
The event began with a detailed presentation from Nayak, National Head, Enterprise Solution Business, Digisol Systems, who shared the various active networking, passive networking and FTTH solutions provided by Digisol.
These solutions included a range of wireless and broadband routers, 3G and switching solutions, specialised fiber and copper cabling solutions as well as integrated IP and CCTV surveillance solutions.
Nayak said, "As an end-to-end networking solutions provider, we work very closely with system integrators. Most of our products, including the ones we presented here, are relevant to the SIs who give Wi-Fi solutions to their clientele. This was our first presentation with ASIRT and it is a perfect audience for us as we get to connect directly to the decision makers and SI entrepreneurs. The response here has been good and we look forward to returning to this platform again."
The evening then progressed to an interactive session as the AGM commenced. With participation of ASIRT affiliates, the existing board showcased the past term's achievements and shared details on progress with ongoing initiatiaves. The newly elected board members presented a four-point growth agenda for ASIRT, as under:
Expansion: Addition of new members, from Navi Mumbai, Thane districts, and Rural Thane along with Mumbai Metropolitan Region and suburbs, through membership drive events, to be the focus of ASIRT board for the next term
Collaborative growth: Facilitating members to gain maximum business opportunities and guidance from mentors through the Chairman's Club initiatives and to add value to their business growth will be a key focus of for the new board
Tax clinics: In order to ensure that members, who are mostly entrepreneurs and SIs, are able to make the most of recently changed tax and policy structure, the board will focus on holding Tax Clinics by engaging with CAs and government officials to guide members and help solve their tax and policy related queries
Superior infrastructure: Through a renewed focus on internal infrastructure, the board will facilitate improvising of existing IT processes and systems, creating a streamlined experience around new membership (paperless transactions), events, sponsorship, member communications, etc.
The new board members for ASIRT for FY 2018-19 include:
Chairman: Jiten Mehta, Magnamious Systems
President: Pankaj Shah, TechnoPlus Systems
Treasurer: Hitten Shah, Zeta Infotech
Secretary: Sujit Uchil, D'Horizon Digital Solutions
Vice Chairman: Pravin Rege, Durga Computers
Vice President: Tushar Shah, Paths Enterprise
Vice President: Jayesh Sompura, Active Computers
Vice President: Nilesh Kadakia, Neotech Infocom
Vice President: Manish Kapasi, Avion Electronics
Joint Secretary: Sanjay Ruparel, Ruparel Computers
Co-Opted Member: Kaustubh Kulkarni, Fusion Softwares & Systems
Co-Opted Member: Shirish Marathe, COMPetc