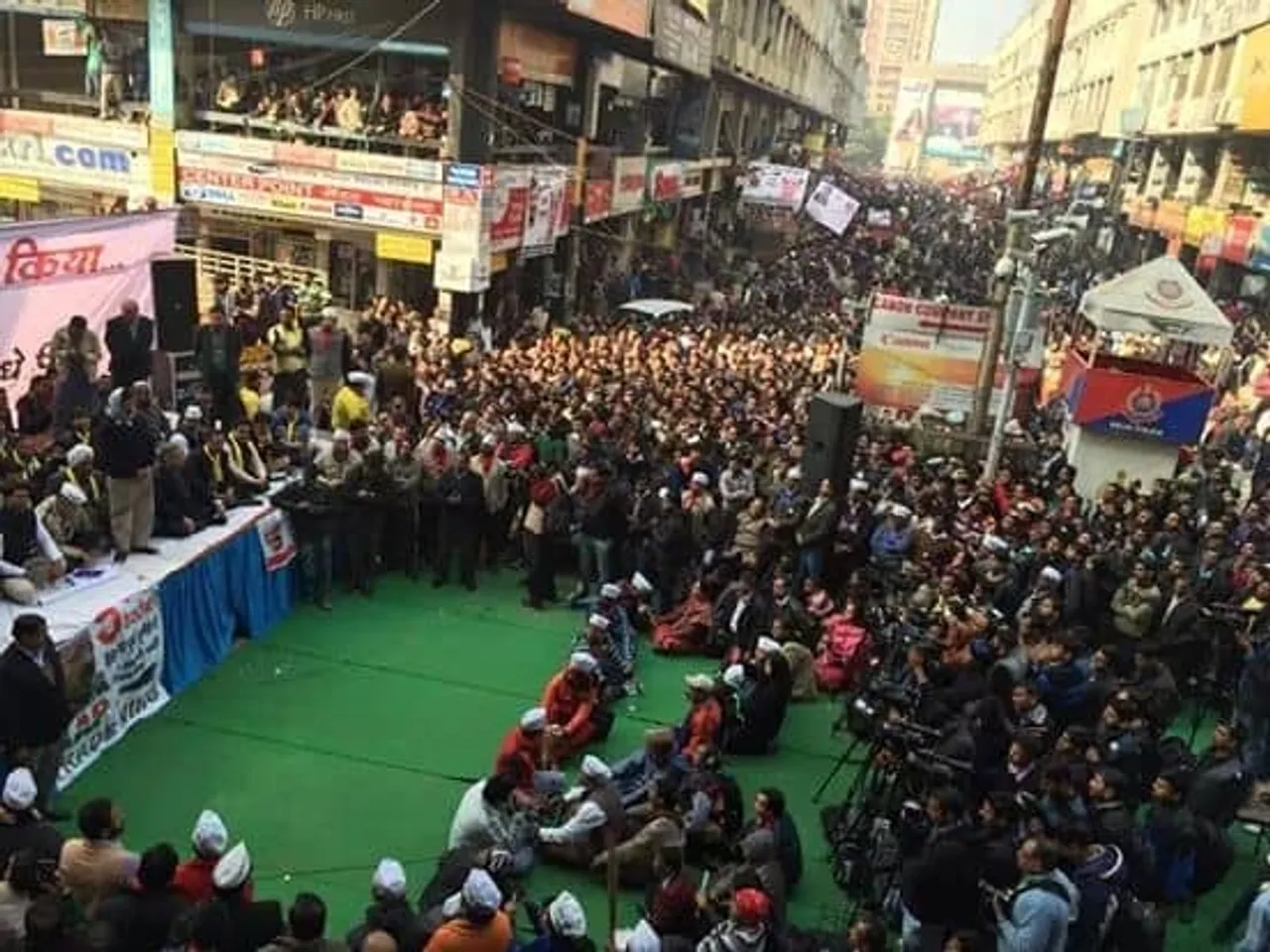 Kejriwal promised to work for simplification of VAT rules, processes and forms to ease tax compliance
New Delhi
Arvind Kejriwal visited Nehru place to address traders of Nehru place and briefed the business models in favor of traders. He said, "The VAT system would be improvised in next five years and Delhi will attempt to have the lowest VAT regime." He also added "Routine VAT raids will be shut down unless any concrete proof is found so that unnecessary harassment of traders can be avoided."
ADCTA actively raised their voice on behalf of IT traders community describing  the issues faced by offline market and its impact on the lives of lakhs of business traders.
Mentioning the current scenario of traders, Kejriwal promised to work for simplification of VAT rules, processes and forms to ease tax compliance and all trade-government transactions will be made online. Trader friendly policies will be implemented to facilitate greater trade within Delhi along with easy tax filings and assessments with well-defined streamlines procedures.
Promising to establish Delhi as India's largest service hub and trading zone, Kejriwal mentioned, "To open a business in Delhi, all the necessary permissions will be allotted to the person within a week. Rules and regulations for running and establishing industry will be streamlined while simplifying the licensing procedure through single-window clearances."
He also suggested, "Training and low-interest loans will be provided to young entrepreneurs wanting to set up industries and establish large number of vocational training institutes in Delhi" he said.
Kejriwal also promised to provide better facilities like roads, water and electricity in Delhi's industrial areas and also government will facilitate maintenance and up gradation of market. One portion of the VAT from every locality and market will be devolved for their use.  Kejriwal made traders believe that if he comes to power,  government will look into problems and will take needed steps in favor of Offline market.