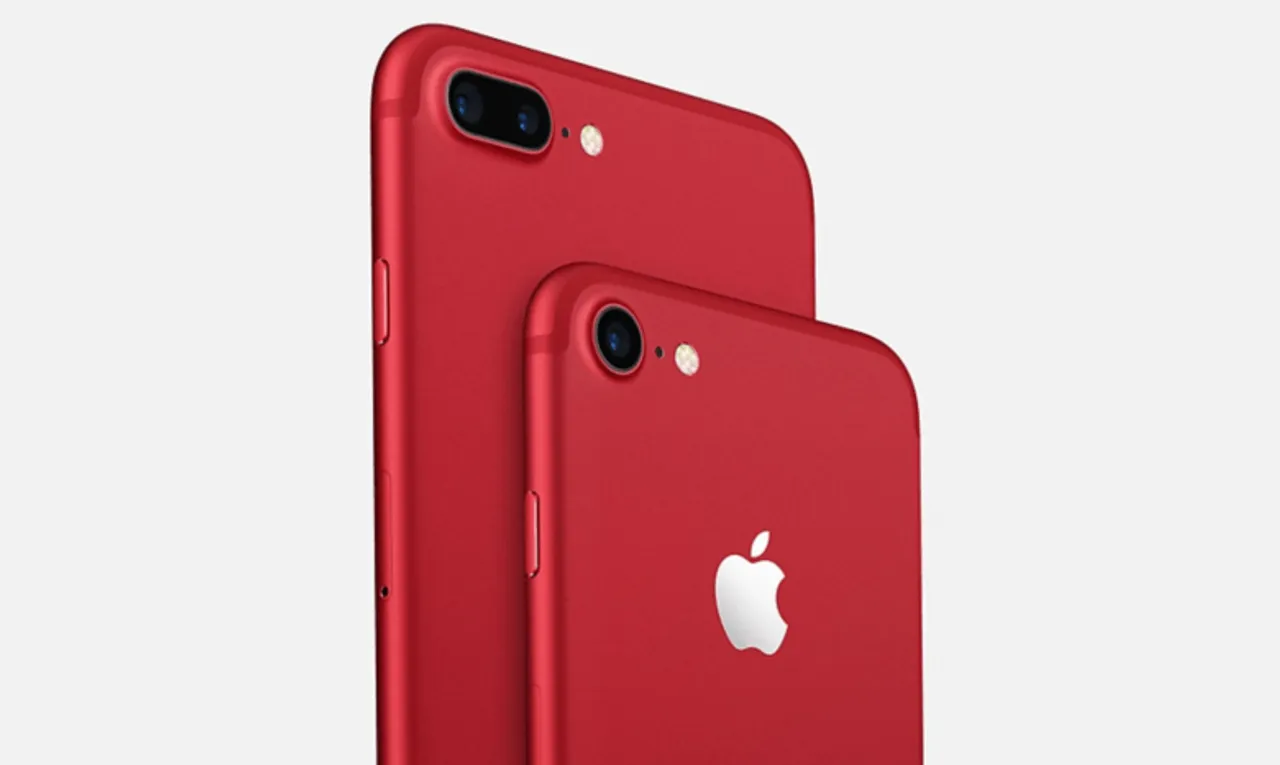 Apple is celebrating its 10-year partnership with Red, an organisation that aims to combat Aids by launching special red variants of its iPhone 7 and 7 Plus. Some profits from sales of the phones will go towards Red.
The new devices come with a bright red matte finish and a silver Apple logo on the back of the device. They would be available in 128GB and 256GB variants and will start with a price tag of $749.
Apple has also updated the iPhone SE smartphone with new internal storage – 32GB and 128GB, with price starting at $399. Until now, the smartphone was available in 16GB and 64GB internal storage options.