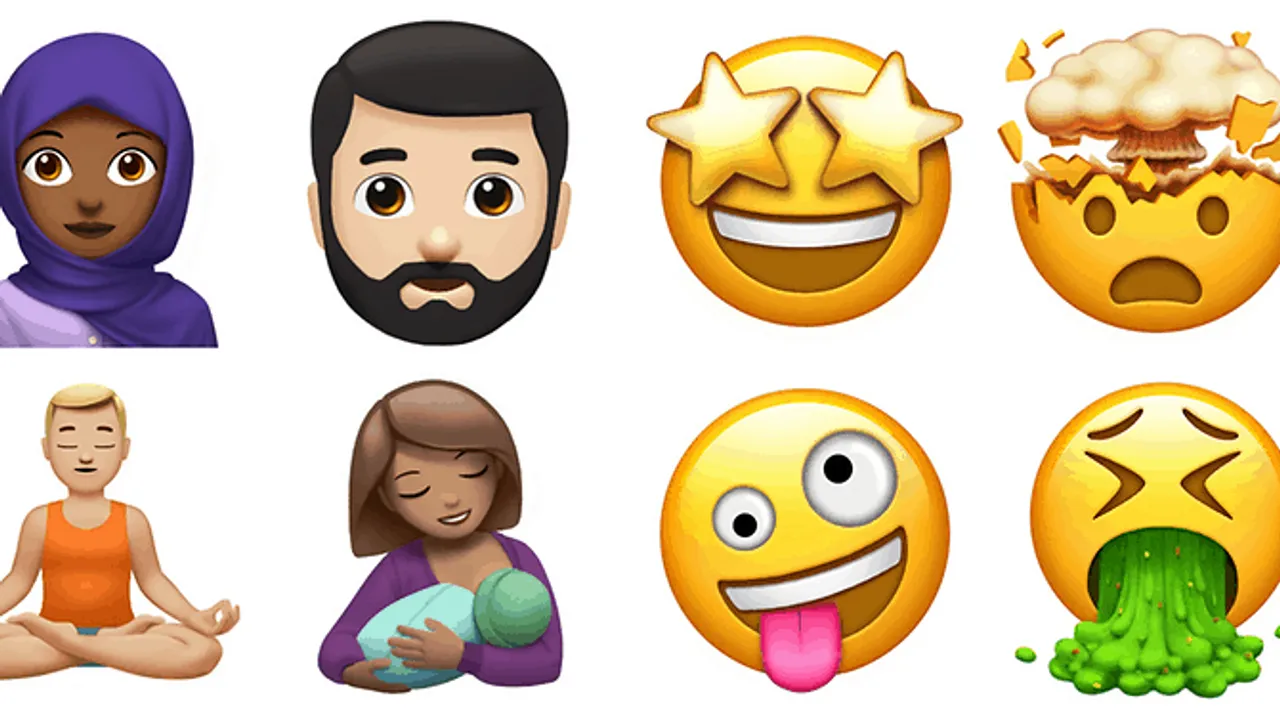 Celebrating World Emoji Day, Apple recently announced a new set of emoji that will include a woman with headscarf, a breastfeeding mom, a man with a beard, and the meditating man.
The new group of emoji will come to iOS (with iOS 11), macOS, and watchOS later this year. With thousands of emoji available on iPhone, iPad, Apple Watch and Mac, there are many ways to add personality to every message, Apple said.
"New emoji include Woman with Headscarf, Bearded Person and Breastfeeding, and food items such as Sandwich and Coconut. More animals and mythical creatures like T-Rex, Zebra, Zombie and Elf are a fun way to describe situations and new Star-Struck and Exploding Head smiley faces make any message more fun," Apple said in a statement.
Other new emoji shared by Apple on Monday include an Exploding Head smiley, as well as the very illustrative vomiting smiley face. There's a Zebra and an Elf, for increased zoological and cryptozoological range, and a Sandwich that looks nearly good enough to eat.
Apple also announced iTunes Movies will feature emoji in place of certain movie titles as part of World Emoji Day.
Last month, Unicode 10 was launched with 56 new emoji, featuring the new symbols that Apple will bring with iOS 11. The new 56 new emoji figures include some of the highly demanded emojis like Hijab, Zombie, 'Colbert Emoji', Scarf among others. A new Bitcoin symbol and Typicon characters are the notable ones in the new update. The entire list of 56 new emojis is available on Unicode's own emoji chart and Emojipedia.