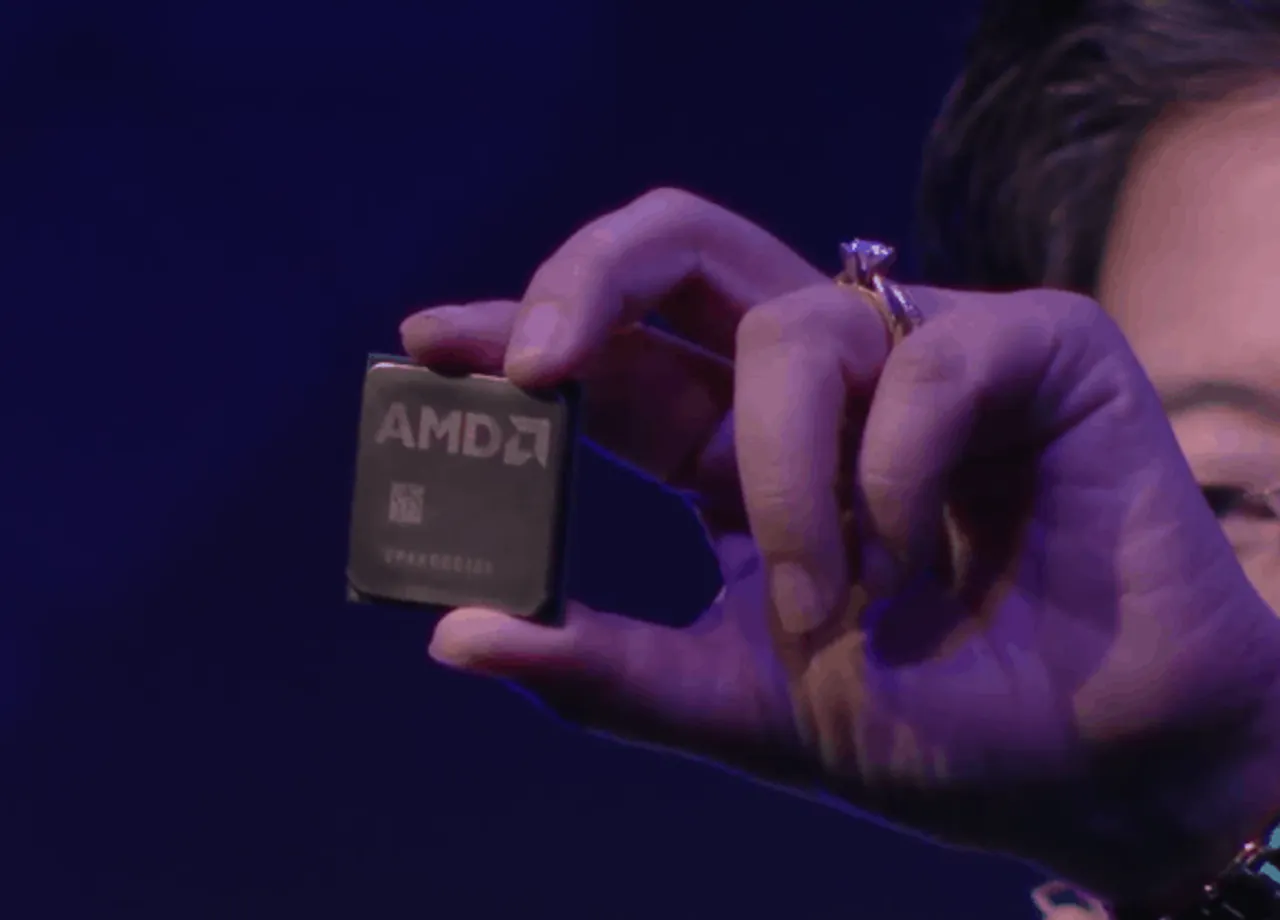 After four years and thousands of hours of development, AMD recently released the first three models of its highly anticipated, high-performance AMD Ryzen desktop processor.
Strong demand for these new desktop CPUs drove record pre-orders from more than 180 global etailers and boutique OEMs throughout the week prior to launch. Now offered for purchase around the globe, Ryzen is the first processor based on the entirely new AMD "Zen" core microarchitecture, bringing leadership multi-core performance for PC gamers, creators, and hardware enthusiasts around the world.
"This launch of Ryzen represents AMD at its best, delivering great products and innovation to the high-performance computing market," said Lisa Su, president and CEO of AMD. "With Ryzen 7 desktop processors, AMD delivers to PC gamers, prosumers and enthusiasts both the highest performance and the lowest power 8-core desktop PC processors, bringing the absolute best PC experience to millions of people."
Availability
Started recently there are three 8-core Ryzen 7 models available.
Beginning in Q2 AMD expects to launch 6- and 4-core Ryzen 5 processors followed later this year by Ryzen 3, which is designed to bring more performance to mainstream applications. All Ryzen processors support the new AM4 infrastructure, with motherboard designs available from top ODMs.
"Ryzen processors incorporate intelligent, performance-boosting technology that provides PC gamers, prosumers, and enthusiasts with incredible responsiveness, outstanding performance, and more immersive experiences, all in an extremely efficient package," said Jim Anderson, senior vice president and general manager, Computing and Graphics Group, AMD.
"In the near future we will bring to market additional lines of Ryzen processors, scaling from Ryzen 7 in the enthusiast segment, through high performance users with Ryzen 5, and then mainstream users with Ryzen 3. This CPU portfolio represents disruptive price-to-performance and compelling top-to-bottom features like unlocked CPU multipliers and AMD SenseMI Technology."
Alongside Ryzen 7 processors, AMD also announced the product specifications for two Ryzen 5 processors, and demonstrated the flagship Ryzen 5 1600X beating the flagship Intel Core i5 7600K by more than 60% in multi-threaded CPU testing.
In addition to being available to DIY builders and boutique PC vendors, in the coming months consumers will also be able to purchase Ryzen-based systems from top PC vendors.
"As the eSports and virtual reality markets continue to grow, Dell is committed to offering cutting-edge technology to enable the best gaming and immersive experiences. We are excited to bring AMD's new high-performance Ryzen processor to select desktop and All-in-One products in the coming months," said Ray Wah, SVP, Consumer Product Group, Dell.
"Experiences like gaming, eSports, and virtual reality push the performance limits of devices," said Mike Nash, chief technologist, vice president of customer experience and portfolio strategy, HP Inc. "We believe there are a set of customers who will benefit from the new AMD technology and HP is excited to offer those customers devices powered by Ryzen."
"Lenovo is always exploring and creating new solutions to bring our customers innovative PCs that provide the most immersive computing experiences," said Johnson Jia, senior vice president, Lenovo's PCs and Smart Device Business Group. "We're excited to take our partnership to the next level with the revolutionary new Ryzen processor."
Multiplier Unlocked
During an event in front of global press, industry analysts, and partners last week, Ryzen CPUs were put through their paces and have already broken world records . ASUS overclocking expert Jon "Elmor" Sandstrom, veteran overclocker Petri "SF3D" Korhonen and the AMD Ryzen OC team managed to push the AMD Ryzen 7 1800X CPU to over 5.35GHz with record breaking performance in the 8-core CPU category. The liquid nitrogen-cooled Ryzen CPU completed the industry standard Cinebench R15 and R11.5 tests with scores of 2454 and 27.40.
The freely available Ryzen Master Software utility gives broad control of CPU settings allowing users to squeeze every drop of performance from their CPU. AMD Ryzen processors are available starting today at select etailers.