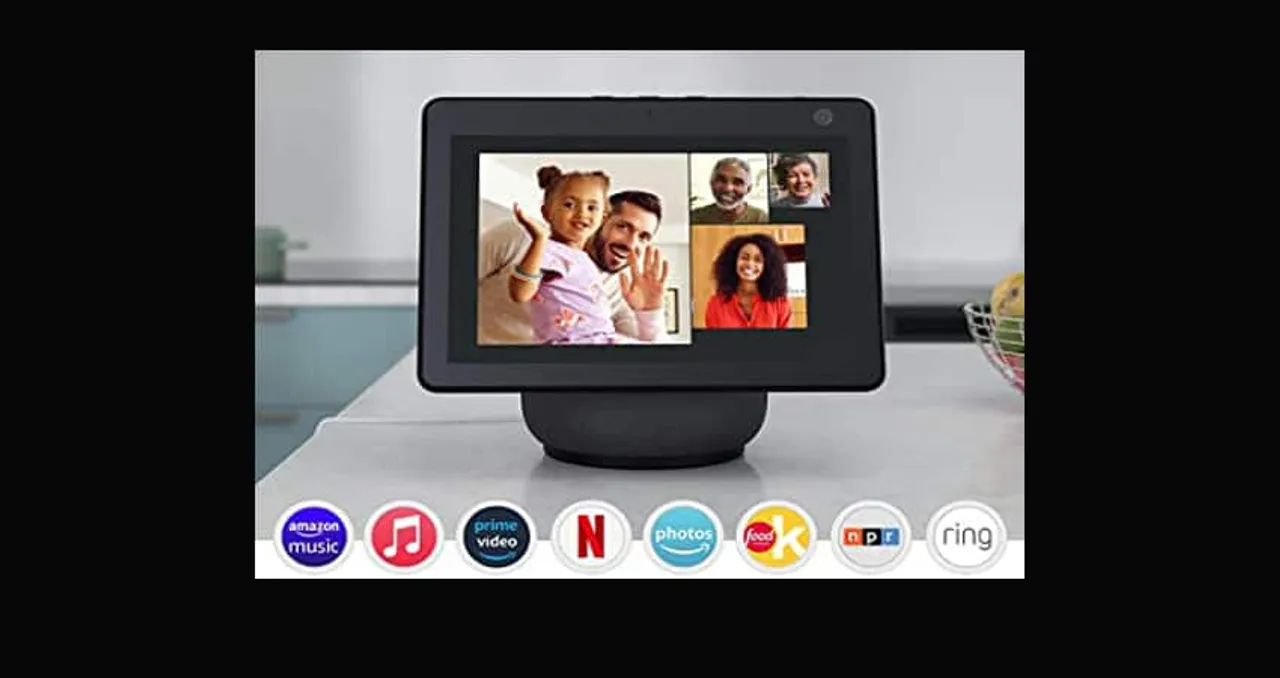 Amazon has announced the launch of two new Echo Show products in India. The Echo Show 10 comes with a 10.1-inch HD display, 13-megapixel front facing camera, premium sound and intelligent motion that moves the display to face you as you interact with Alexa.
The new Echo Show 5 is an upgrade of the smart speaker with a screen and has the same compact, 5.5-inch display that customers love. It now comes with an HD camera for better video calling or monitoring home remotely and is available in three colours —Black, White and the new Blue.
"With the introduction of the new Echo Show devices we have redefined the customer experience. Echo Show 10's intelligent motion capability makes any place in the room the perfect location to enjoy visuals on the HD display combined with an enhanced audio experience", said Parag Gupta, Head of Amazon Devices India. "Indian customers have shared positive feedback about Alexa interactions on their existing Echo Show devices that combine voice, display, and touch. We can't wait to see how they make the most out of the large brilliant display of the new Echo 10 as well as the upgraded Echo 5 to enhance entertainment, home security, productivity and more."
The Echo 10 is a complete revamp of Alexa with a screen and has been upgraded in every way. It features a brilliant 10.1-inch, adaptive HD display that automatically stays in view when you interact with Alexa as you move around.
Echo 10 is a companion to enjoy music and videos. As the display rotates, so does its dual, front-firing tweeters and powerful woofer, providing premium, directional sound that automatically adapts to your space. Stream millions of songs from Amazon Prime Music, Spotify, JioSaavn, Gaana, and Apple Music.
The screen of Echo Show 10 will face you as you listen to music, watch the news briefs from NDTV or Aaj Tak, and TV shows from Prime Video and Netflix. Ask Alexa to search, browse, and stream your favourite shows/ movies, sing along with on-screen lyrics, move around the kitchen as you follow recipes by Sanjeev Kapoor, or practice yoga with Shilpa Shetty skill, using just your voice.
Echo Show 10 uses advanced computer vision algorithms to help make your home smarter and more secure. You can securely access a live feed from Echo Show 10 through the Alexa app on your smartphone, or another Echo Show device with the ability to remotely pan the display and camera to see the entire room. You can set up and control thousands of Wi-Fi connected smart home appliances such as lights, plugs, AC, fans, TVs, geyser and more that work with Alexa. Echo Show 10 also has an inbuilt smart home hub that supports Zigbee smart home devices.