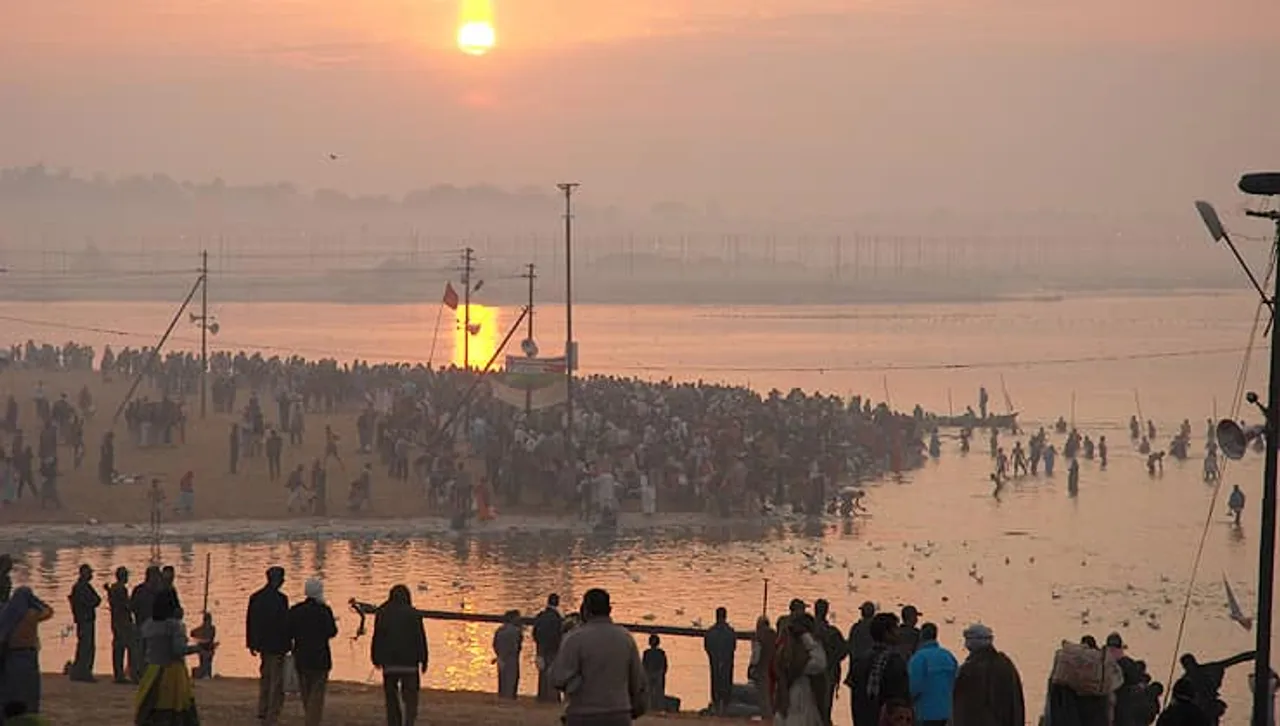 Blessed with Triveni Sangam, Allahabad has great historic significance. Also known as Prayag, the city has a literary and artistic heritage. Historic sites include Alfred Park, The Victoria and Thornhill Mayne Memorials, Minto Park, Allahabad Fort, Ashoka Pillar and Khusro Bagh. Religious attractions include Kumbh Mela, Triveni Sangam and All Saints Cathedral. The city hosts the Maha Kumbh Mela, the largest religious gathering in the world, every twelve years and the Ardh (half) Kumbh Mela every six years. Cultural attractions include the Allahabad Museum, the Jawahar Planetarium and the University of Allahabad.
Industrial Infrastructure in city
In the state of Uttar Pradesh, Allahabad is among the biggest centres for commercial activities. Being a prominent industrial township, there are about 3000+ small scale organisations and large and medium units of industries numbering 18. An All India Census for Small Scale Industries conducted for the 3rd time in India, showed that about 10,000 units under small scale industries that are unregistered are found in the entire district, where the number of people employed runs into many thousands.
Most of the industries are related to glass and wire products. Phulpur and Naini are the two important industrial zones in the city, with many units of public and private companies along with their factories and offices. The unit of Baidynath Ayurveda is located in Naini.
Some of the significant industrial organisations found in the Allahabad district are: ITI Naini, Geep Industries, Triveni Sheet Glass Ltd in Naini, IFFCO in Phulpur area of Allahabad, Raymond Synthetics in Karchanna, Hindustan cable Ltd in Naini.
Three thermal power mega projects are in the pipeline to be constructed under the mega projects at Bara, karchhana, and meja tehsils of Allahabad district. These are jointly being set up by National Thermal Power Corporation and Jaypee group, and they are supposed to be finished by 2016.
Education in Allahabad
The city of Allahabad has a good reputation in higher education and sees a number of learners and students from different parts of the country coming here. There is a central university, one Open University, 3 deemed universities and many other colleges and institutions for technical and research purposes.
Allahabad University is the oldest university, Institute of Engineering and Rural Technology in Allahabad offers courses and diploma in different disciplines of engineering and also has various degree courses that are under the affiliation of Uttar Pradesh Technical University. Whereas Indian Institute of Information Technology or IIIT Allahabad is a well known engineering institute, where people can pursue various post graduate and undergraduate courses in the field of computer science and related subjects. In order to enhance the excellence in the field of IT, these institutes were started by MHRD. This IIIT is the only IIIT in entire Uttar Pradesh and furthermore, it was among the first IIITs in India to have got the Institute of National Importance status by the Indian Government.
IT sector in Allahabad
Buzzing streets of civil lines in Allahabad is well known as computer market in city however, it is a place for other markets too.  We can say that it is the central business district of the city. Indira Bhawan and Bihari Bhawan are the prominent buildings where dealers do business. Despite of stable growth in IT, there can be done more to develop as IT hub. Computer dealer associations in the city are working in this regard and stand out for issues related to IT partners time to time.
Allahabad at a glance
Number of resellers: 150+
Prominent brands: HP, Lenovo, Dell, Compaq
Key Verticals: Education, Glass and Wire Industries and Hospitality industry are prominent
IT Association: Allahabad Computer Dealer Welfare Association (ACDWA)
Interview
Dhananjay Singh, President, ACDWA
How do you analyse IT growth in Allahabad ?
Dhananjay: IT growth so far is excellent in Allahabad. Business in IT sector is better in the city compared to other regions in the eastern belt. From 1994 onwards, IT market has become prominent sector in the city. Here we have all facilities like vendor security, welfare associations, etc.
What are the challenges here that IT resellers are tackling?
Dhananjay: The business is stable here, but online market has poor impact on the offline market. But now we are hopeful as UP government has imposed 5% entry tax on e-commerce sites, market will revise itself. While in the city every reseller's main focus is to increase margin, earlier due to online retailing, every trader was dealing at low margin. Once margin is increased, it will create healthy environment to do business.
                                                                    anushrutis@cybermedia.co.in