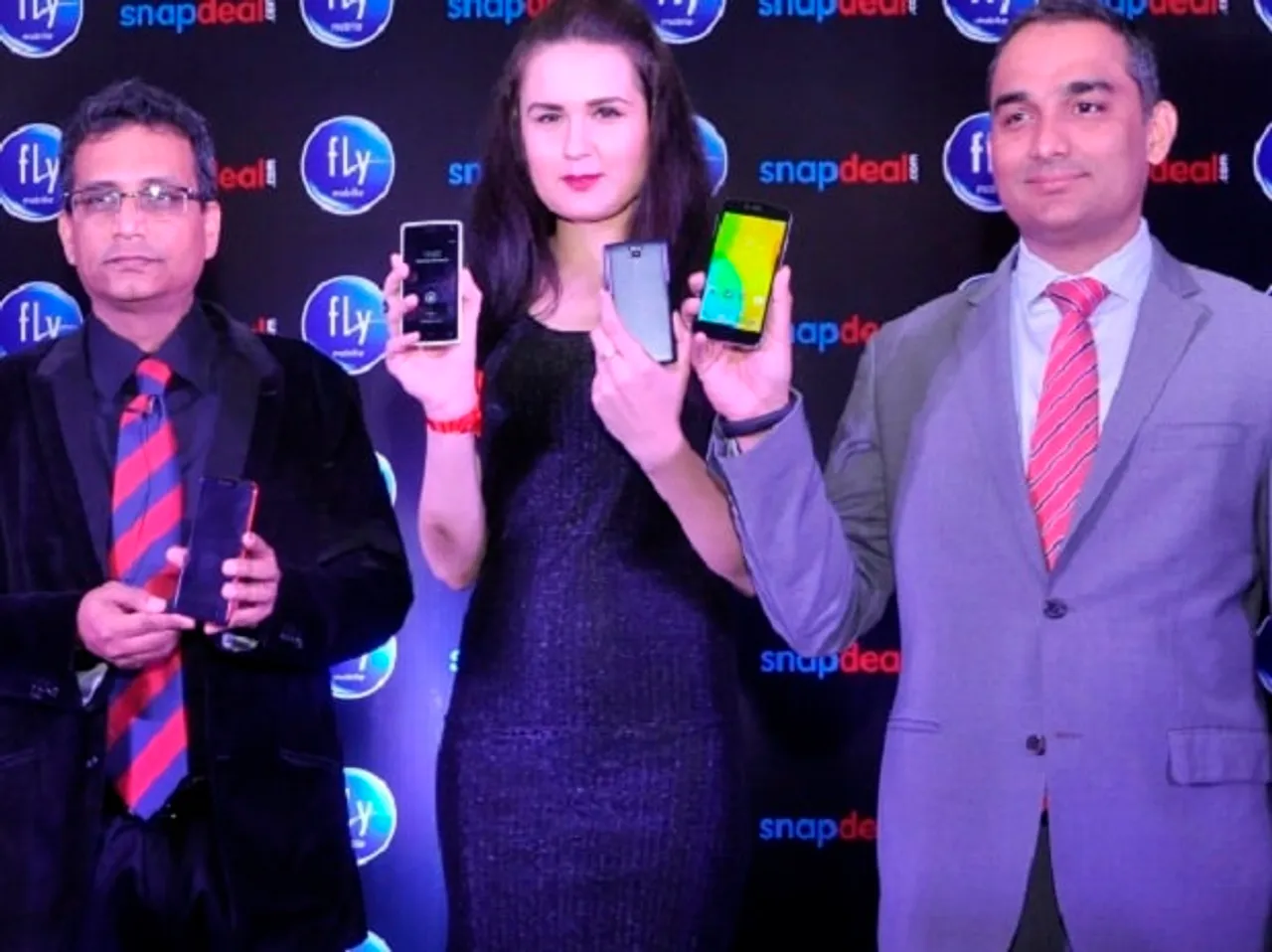 Fly mobiles in partnership with Snapdeal has announced three budgeted handsets viz Qik+, Qik and Snap. With this launch Fly is trying to refurbish itself in the Indian market.
SAR Group, makers of Wynncom brand of mobile phones, had acquired a 55% stake in the UK-based Fly Mobiles' business in India and Saarc regions in 2011.
Although the brand is already present in the offline channel but not much has been done to boast it. This time around the UK based company is trying to go with flow and will be strictly online in the initial few months of the brand re-launch. However, in the long run offline channel partners will also be focused upon.
Rahul Goel, president, Fly mobiles said, "Fly mobiles will focus on products and after sales service is a crucial part of the strategy. Going with trend we will be online but customer satisfaction is our priority."
Both the Qik and Qik+ smartphones, powered by 1.7 GHz octa-core MediaTek processor, run on Android 4.4 (KitKat).
The Qik+ has a 5inch high-definition (HD) display, while Qik comes with 4.5-inch FWVGA screen. The primary camera in both the models is 5MP. The Qik+ features a 13MP primary camera, whereas the Fly Qik has an 8MP one. Battery backup is also satisfying, with the Qik+ having 2,200 mAh and the Qik, 2,000 mAh. The Qik+ and Qik are priced at Rs 6,999 and Rs 5,999, respectively.
The Snap, an entry-level 3G smartphone with a 4inch WVGA display, runs on a 1.3GHz quad-core MediaTek processor. It also runs on the Android 4.4 operating system (OS) and features a 5MP and 2MP primary and secondary camera, respectively. The phone is priced at Rs 2,999. Goel announced that soon the company will offer an upgrade to Android's latest OS, Lollipop for Qik+ and Qik.
When asked about company's plans to utilize the "Make in India" initiative, Goel said that the brand is in talks with the government and gave no more details on it. Adding further he said, "We are targeting to sell one mn devices by the end of 2015."