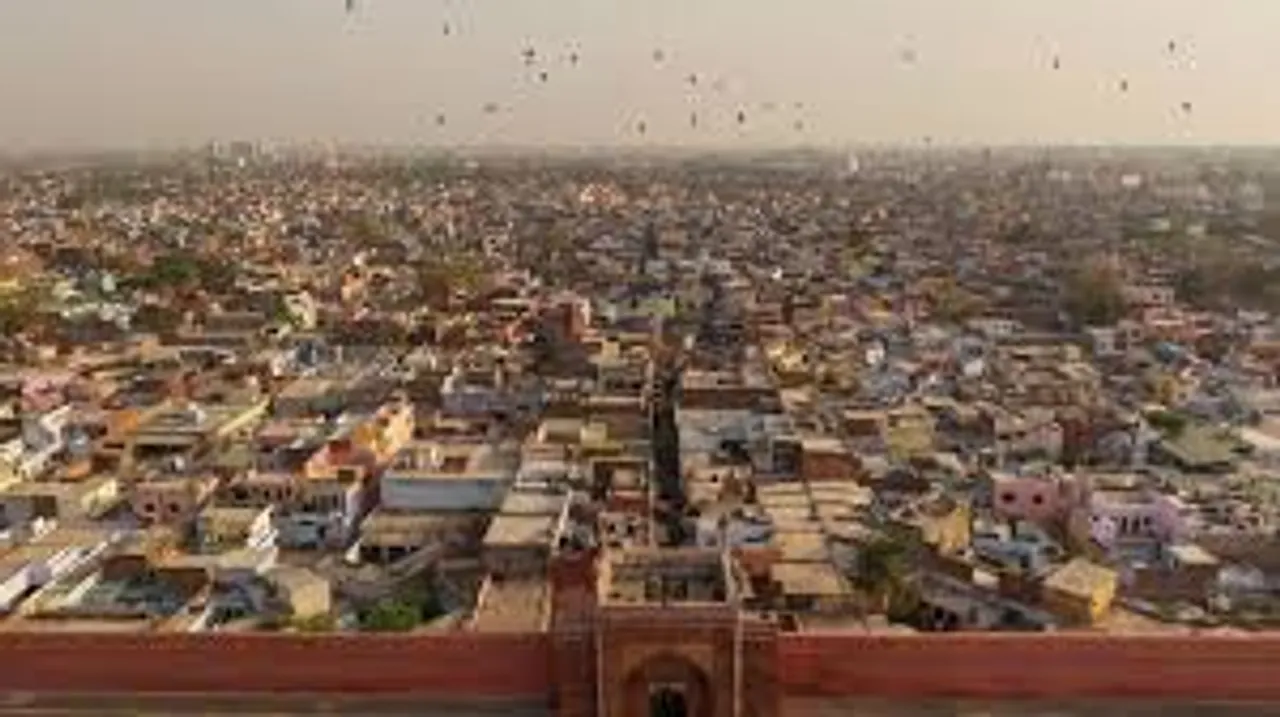 'Agra' the city of Taj Mahal can be conveniently accessed from all corners of the India. Located on the banks of Yamuna River, in the North of Uttar Pradesh, Agra is a wonderful place and a popular tourist stopover. The city was established by Badal Singh in the year 1475. Depicted as "Agrraba", in the Mahabharata, the city of Agra was once the capital of the Lodhis and the Mughals. In the sixteenth and the seventeenth century, Agra developed as a centre of art, culture, learning and commerce, especially with the help of the Mughal rulers like Akbar, Shah Jahan and Jehangir.
Agra houses several historic prestigious places, monuments and buildings which upholds the tradition and culture of the city. Besides being home to UNESCO Heritage sites like the famous Taj Mahal, Agra Fort and the Fatehpur Sikri, Agar is also replete with other attractions like Itmad-Ud-Daulah's Tomb, Mariam's Tomb, Akbar's Tomb in Sikandra, Jama Masjid, Chini Ka Rauza etc.
The top selling brands in Agra include Dell and HP, Epson, Samsung and tablets and smartphones are the top selling products. The city caters to verticals like education, SOHO, small and medium enterprises, hotel industry. Sanjay Place is the city's local IT hub.
"The IT market is not performing well and the business growth has slowed over the past year as online sales growing day by day," informed Sanjay Mittal, CEO, Compu Graphics. "E-commerce is the only reason behind our business losses and the situation is not normal due to rise in online business. Business has gone down by a good 30%-40% over the last one year. Many e-commerce sites offer heavy discounts on products. There are no overhead costs in online businesses and no building is needed. And that is why they are providing huge discounts to customers which is not possible for dealers.
"We want government to look into e-commerce issue and come up with solutions for us because if it goes like this only then we will have with no option but to shut down our business," said Ratul Aggarwal, CEO, Bhavna Enterprises.
Agra Computer Association (ACA) is an active body for the channel partners of the city. Mittal said, "The association is very active in the city. There are around 75 dealers registered with the association and all of them are well reputed. They conduct meetings wherein relevant topics are discussed and they take steps to solve our problems. We are all satisfied with the working of the association and we do not have major complaints to highlight.
Highlighting the activities of the association, Aggarwal said, "Apart from the regural business meetings, the association also organizes events for the members like picnics and family get-together. The association conducts casual events at the time of Diwali festival and New Year. All these events are well coordinated and we are actively participating in those activities."
"We believe in providing best services to our customers and we have given an online facility to customers wherein they can write to us via email and can easily share there issues with us. This facility is available for 24hrs," informed Mittal.
Aggarwal said that computers and smartphones will rule the market in the coming time and IT market will a have a safe future. But on the other hand Mittal said that IT market is going through a critical crossroads and If government will take no serious action for online business then IT market will definitely see a bad phase.
Interview 1:
Sanjay Mittal, CEO, Compu Graphics
How is the market performing in the last 6 months?
Market is not performing well from past 1 year and there is a 30% downfall
How active is the association?
Agra Computer Association (ACA) is very active in the city
Is e-commerce a threat?
Yes, online business is creating problems for us. We are facing major issues due to e-commerce and also we are witnessing business losses.
Interview 2:
Ratul Aggarwal, CEO, Bhavna Enterprises
What are the top selling products in your city?
Tablets and smartphones. Selling brands comprise HP, Canon, Epson, Samsung
What are the primary business verticals in Agra ?
Education, SOHO, SME
Do you face any problems with the vendors?
No, right now there is no issue in particular
What are your market predictions?
The IT market will grow in the near future. This is a computer world now and issues like online business will come in way but they are not going to stay for long.
BOX:
Market Name: Agra
Market Location: Uttar Pradesh
Surrounding Market: Lucknow, Meerut, Kanpur, Varanasi, Bareilly
Computer Association: Agra Computer Association (ACA)
Prominent Dealers: Compu Graphics, AS Computer Services, Expert Solutions, Perfect Software Solutions, Manish Computers,
Business Verticals: Education, SOHO, SME, Hotel Industry
No of Dealers: 60-70