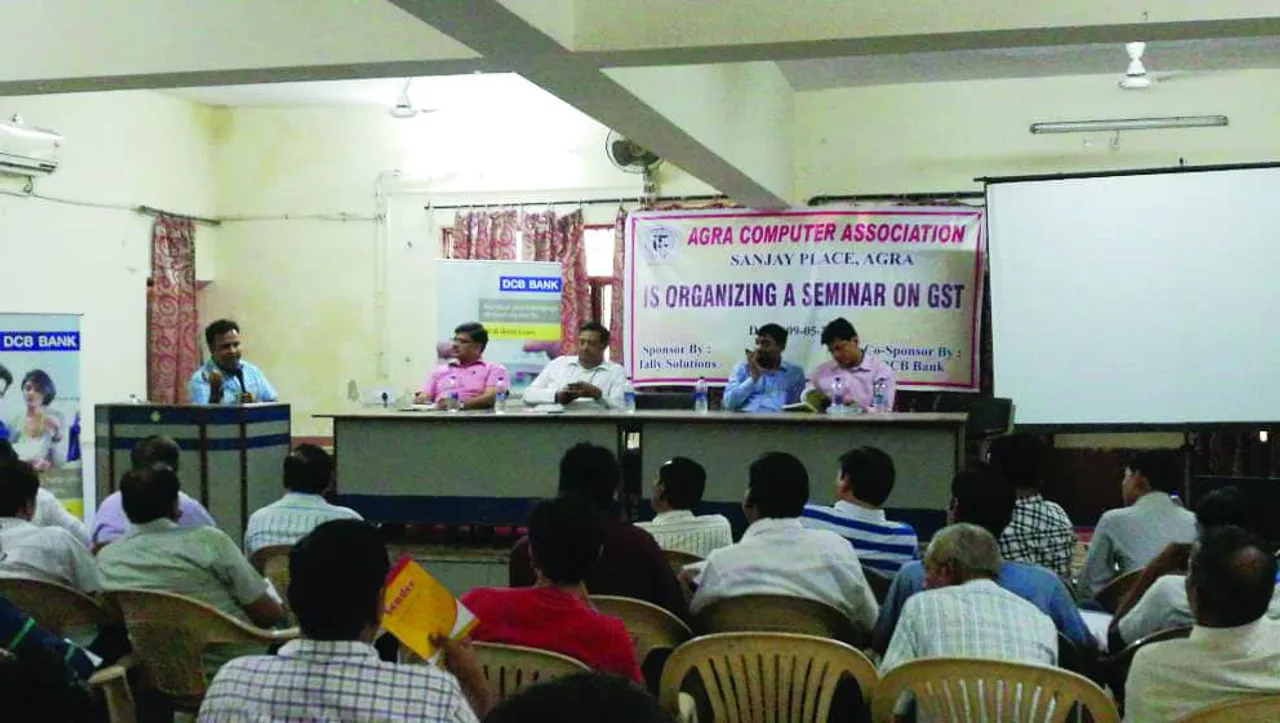 As the whole nation is in confusion what GST will bring with it but the nation is already started preparing for it. Goods and Services Tax (GST) would be a comprehensive indirect tax on manufacture, sale and consumption of goods and services throughout India, to replace taxes levied by the central and state governments. Goods and Services Tax would be levied and collected at each stage of sale or purchase of goods or services based on the input tax credit method.
As other IT associations of different cities organizing meeting on GST. Agra Computers Association (ACA) has recently organised GST workshop on May 9 at Youth Hostel Agra.
The meeting started with welcome note by the president of the association Mukesh Singh. Deputy Commissioner, Accounting Tax Department, Salabh Sharma, Assistant Commissioner, Prashant Singh and Punnet Agnihotri have taken sessions on GST and Tax related policies to aware IT partners of Association.
Panelist elaborated the whole concept of GST and what should be planned to make market grow and manage accounts even after the introduction of GST.
CA Alok Fasaiya and Munendra Singh highlighted the various tax related policies and aware partners for doing hazel free business.
AGC President Mukesh Singh, Secretary Mukesh Agarwal, Treasurer Jitesh Agarwal and Vipul Garg were presented at the seminar and thanked all speakers and members for attending the seminar.