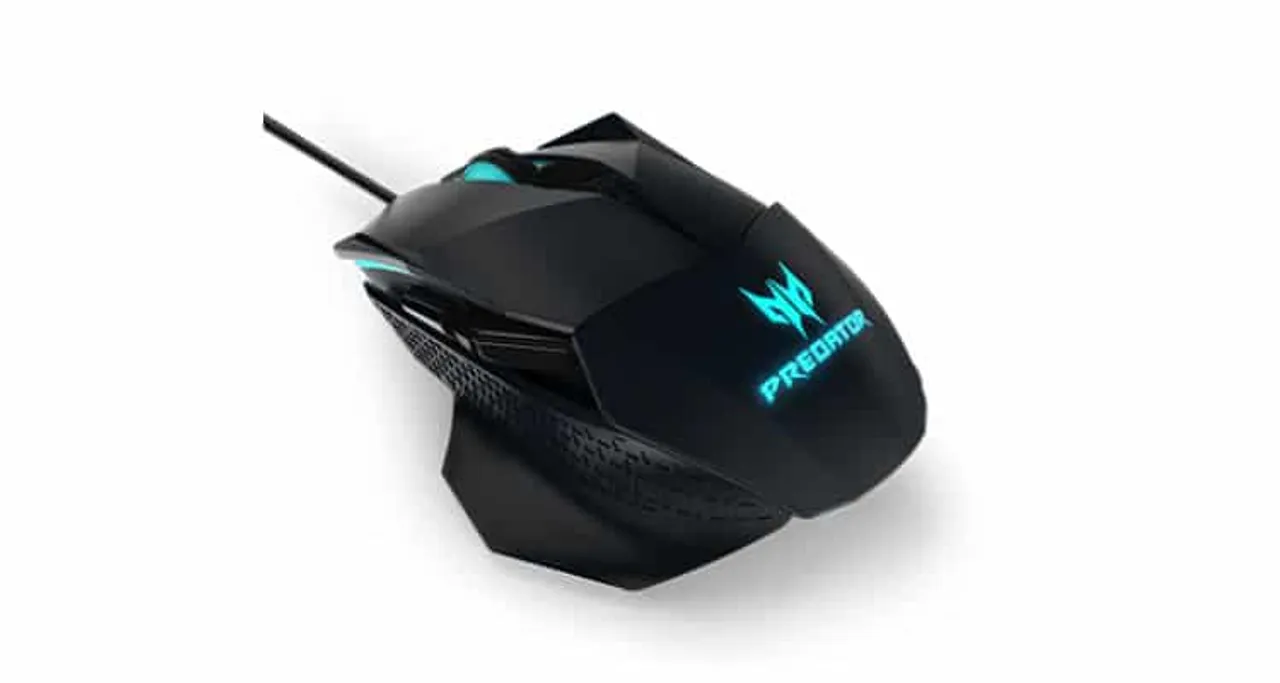 Acer has announced the launch of Predator Galea 500 Gaming Headset and Cestus 500 Gaming
Mouse in India. Engineered to make every minute of gaming real, the Galea 500 headsets comes with Acer TrueHarmony 3D Soundscape technology which offers an unparalleled surround sound
experience, while the customizable design of Cestus 500 mouse is built to appeal hardcore gamers by giving precise control to the host of customizable controls and ergonomic feel for long fatigue-free
gaming.
The Predator Galea 500- Lightweight, full-featured gaming headsets
The Predator Galea 500 gaming headset puts you right inside the game, giving you the ability to hear every detail in surround sound within the game. Acer TrueHarmony 3D Soundscape technology recreates the acoustic space based on the orientation of the player's head, giving the gamer a truly immersive feel.
Featuring a driver diaphragm made from bio-cellulose with rubber surround, the Predator Galea 500 headset delivers clear highs with resounding lows and responds quickly to precisely reproduce vocals and mid-high range notes, while a unique acoustic cavity helps deliver punchy rhythmic bass. The headset offers customization, letting users select from three modes including EQ Music, Movie and Sport.
The Predator Cestus 500- High-end customizable gaming mouse
The new Predator Cestus 500 gaming mouse features a unique dual switch design, which allows
gamers to adjust the click resistance according to the game type they are playing, such as a lighter
resistance to FPS games that demand a more nimble reaction, or a heavier resistance to fine
manoeuvres in RTS games.
It features 16.8 million RGB Lighting with 8 lighting patterns, 5 onboard profile settings, 8 programmable buttons, and a gold-plated USB connector with precision control take gaming to the next level. Together with customizable side panels, an ambidextrous design, the Cestus 500 is one of the most Customizable options for the gamers in India.
Pricing and Availability
The Predator Galea 500 headset is priced at Rs.12,999/- and Cestus 500 mouse is priced at Rs.4,599/-. The products will be available with leading retail chains and Acer Exclusive stores.