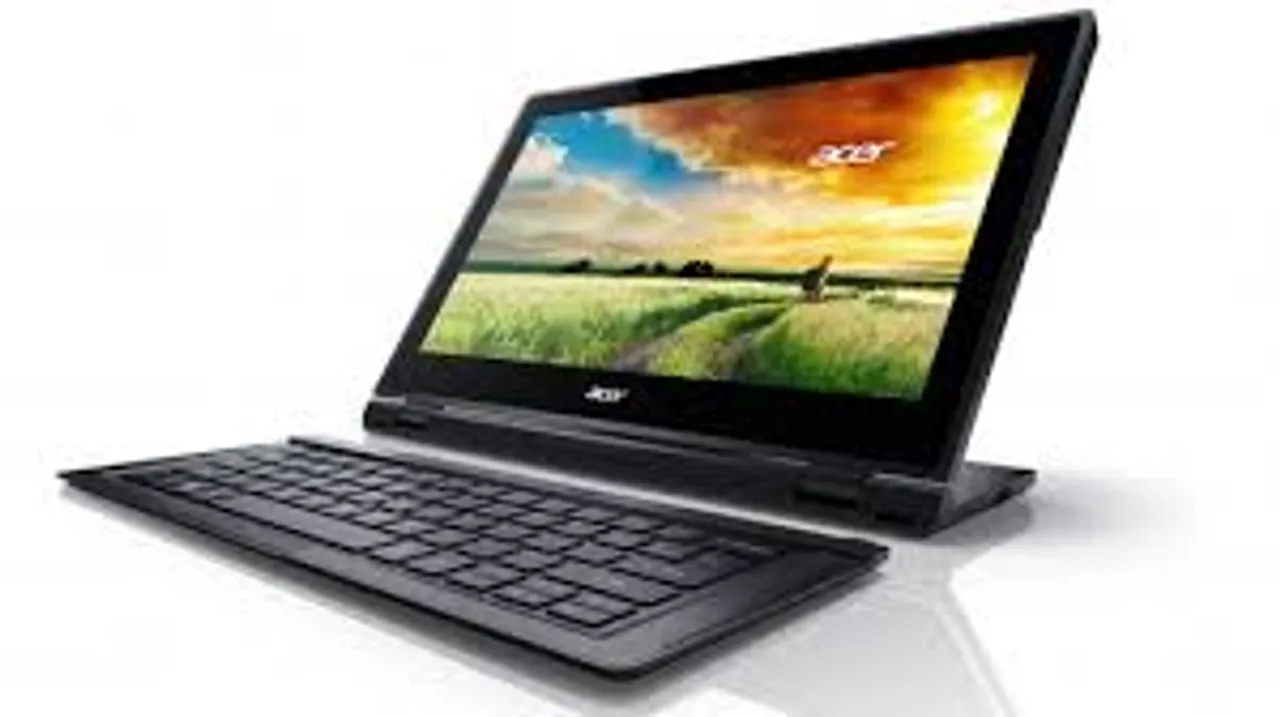 Acer has announced its newest 2-in-1 hybrid tablet called Acer One.
Acer One becomes a tablet when the keyboard is detached and a laptop when the keyboard is attached. It features a 10-inch HD display and packs an Intel Atom Z3735F 1.3-GHz quad-core processor. The device comes with both 1GB and 2GB RAM variants.
With Acer One the company has projected an interesting idea as when the keyboard is detached, it becomes a tablet device with 32GB of on-board storage. But Acer has put an additional 500GB hard disk drive onto the keyboard. So when they are connected, it not only becomes a laptop computer but also keeps some of the laptop's features.
Acer's One runs on Windows 8.1 operating system with features like Microsoft InstantGo which can instantly start up the computer from sleep, refresh data in real-time and become an efficient power saver when you're away from a wall charging port. Design wise, the 2-in-1 device has a magnetic Acer Snap Hinge design that allows the user to easily transition the device between different modes. The device also has two USB 2.0 ports and one HDMI port.
Acer One is available for purchase exclusively from Amazon India.