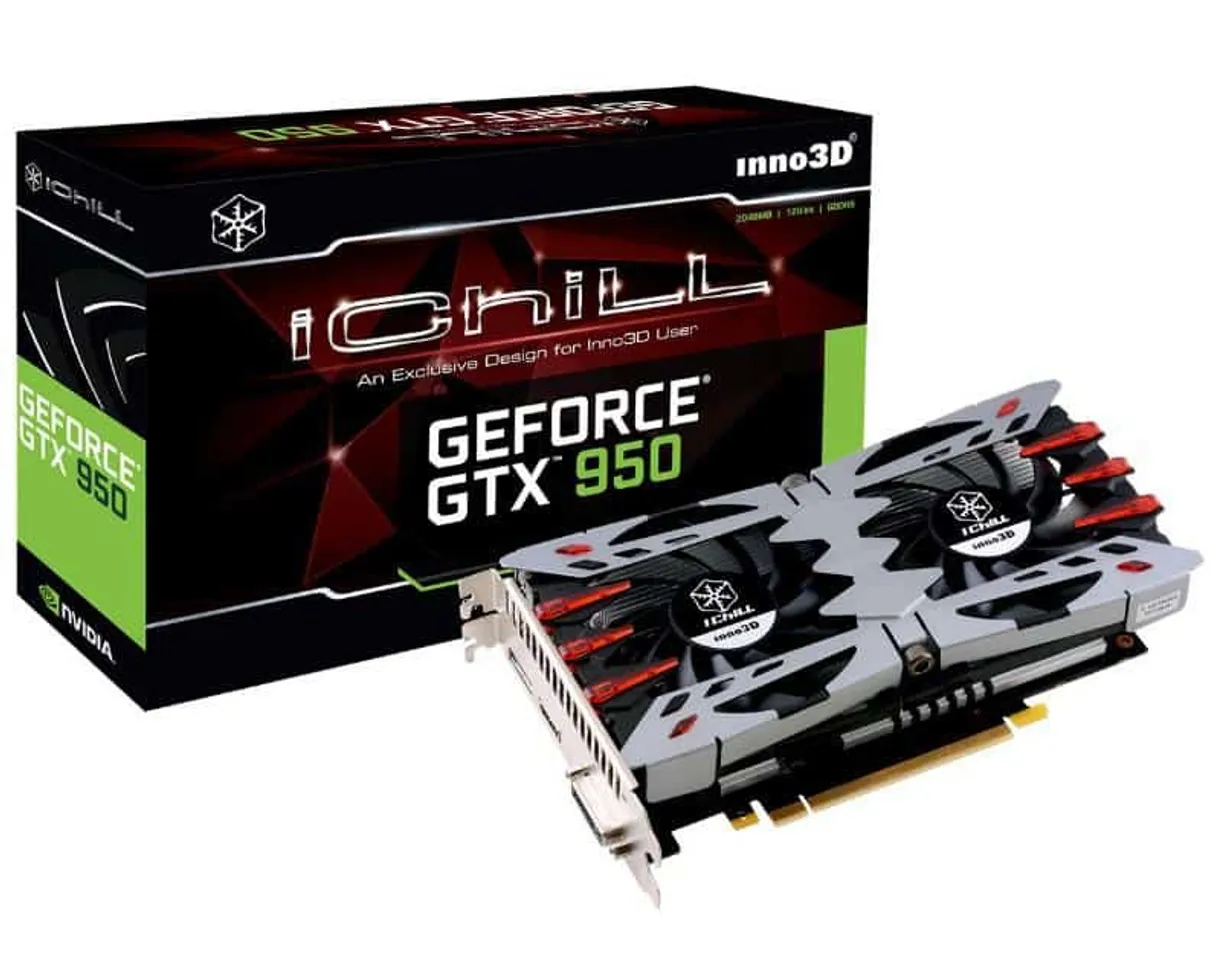 Abacus has introduce a new mid-range graphics card called INNO3D GeForce GTX 950. This is a true gaming GPU designed for every PC gamer. It's built to the exacting specifications of the GeForce GTX family and powered by NVIDIA Maxwell the most advanced GPU architecture ever created—to deliver up to 3x the performance of previous-generation cards. It delivers incredible performance and unmatched power efficiency.
And just when you thought what else does this card have let us tell you it is HerculesZ modular design which makes it easy to clean and install with fan design made with japan bearings allowing 24X7 operations, reduced fan noise and is 3times more durable.
Plus, it offers cutting-edge features like advanced sampling and Dynamic Super Resolution technology that delivers 4K-quality gaming even on 1080p displays. This ground breaking new display technology delivers the smoothest and fastest gaming experience ever. G-SYNC's revolutionary performance is achieved by synchronizing display refresh rates to the GPU in your GeForce® GTX™ powered PC, eliminating screen tearing and minimizing display stutter and input lag. Scenes appear instantly, objects look sharper, and gameplay is super smooth, giving you a stunning visual experience and a serious competitive edge. 
This card is now available in the market at the price of 14495/-. Abacus peripherals Pvt ltd are the national distributors for NVidia INNO 3D graphic cards.