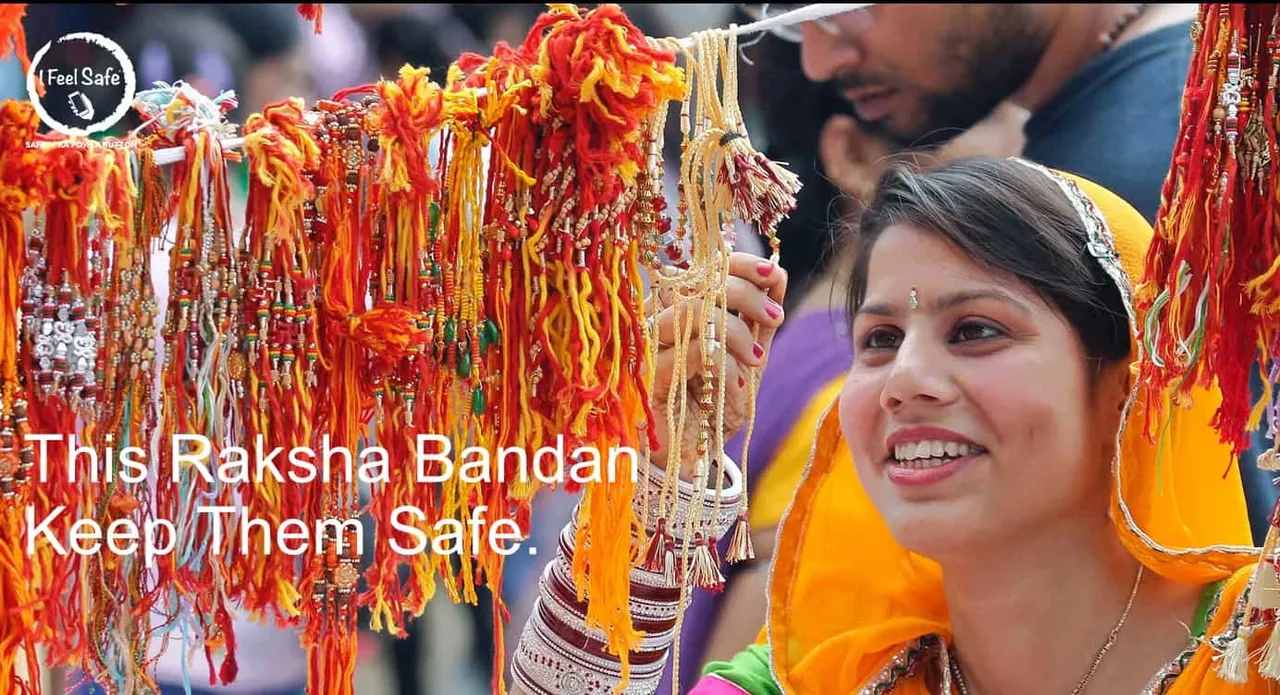 Mobile Standards Alliance of India (MSAI) and Nirbhaya Jyoti Trust (NJT) have collaborated to launch the I Feel Safe With My Phone: 'I Feel Safe'TM 'Safety Ka Power Button'SM  mobile application for women safety and security. The application is now available on Google Play Store for download by typing ifeelsafe. Alternately, users may visit www.ifeelsafe.in or  www.SafetyKapowerButton.in to download and install the app on their Android smartphones.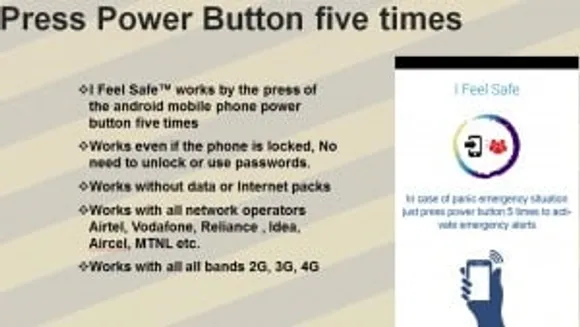 This safety tool creates a virtual panic button instantly, which users can simply press five times to activate an alarm. The app notifies the user's pre-selected emergency contacts along with the national emergency helpline number 100 (eventually, 112), in the event of activation due to a panic or emergency situation. Alerts in the form of text messages (SMS) are sent to the emergency contacts of the mobile phone user every 30 seconds with the location coordinates.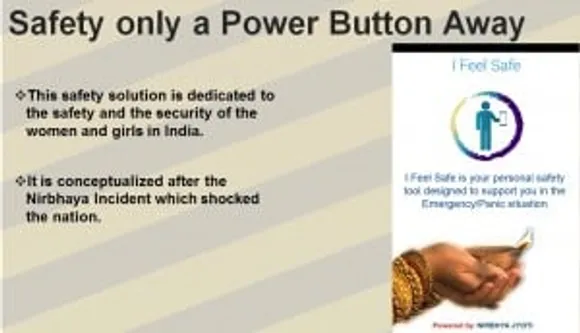 The app does not need to be invoked for the safety alarm feature to work. In fact, it works even if the screen of the phone is locked, no Wi-Fi networks are available and without the need to subscribe to a data or Internet plan. The app even works without GPS device, which is a first-of-its-kind in the world.
The app works across India on all Mobile networks for both pre-paid and post-paid subscribers. While it is currently available for Android smartphones, the MSAI team is developing a version for iOS as well as for other mobile OS platforms.