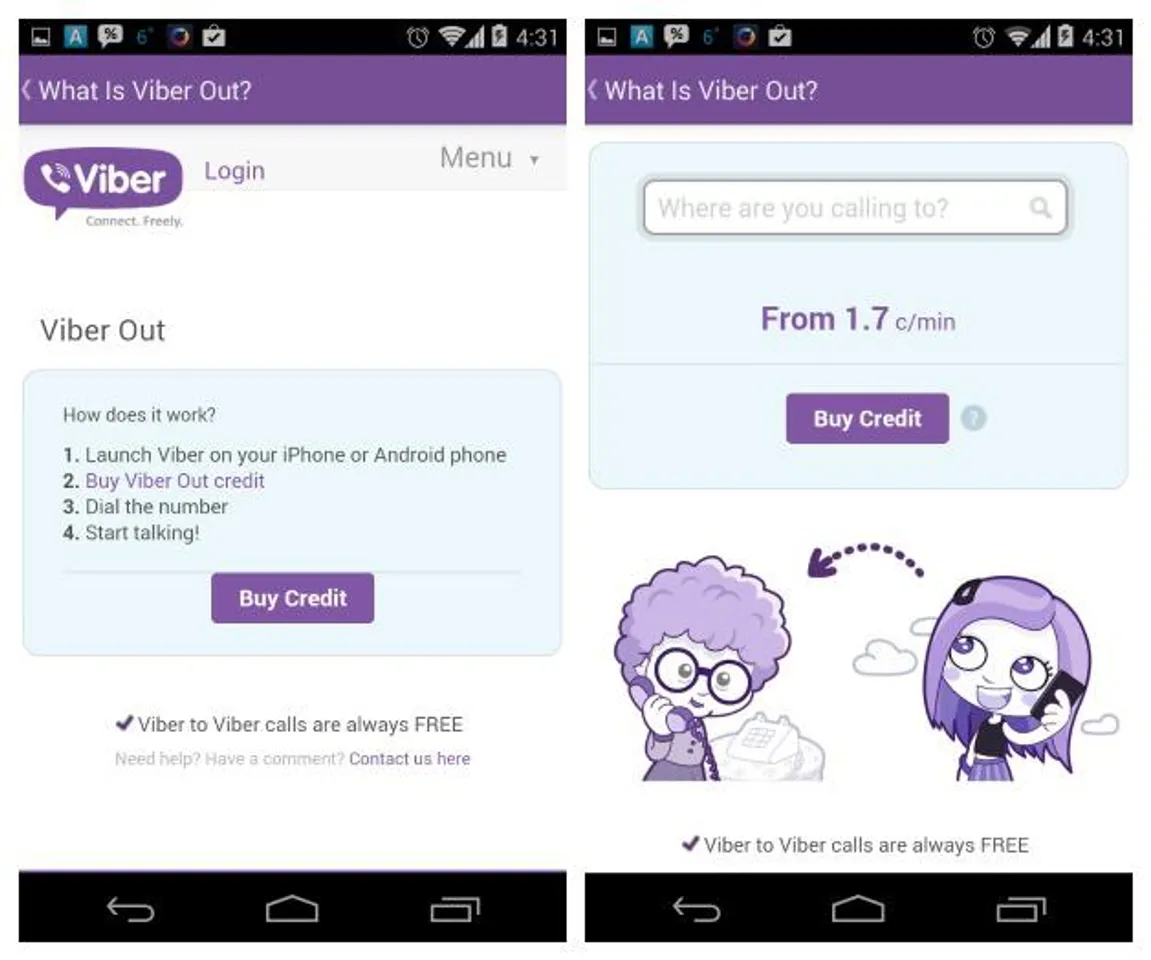 With the intense heat of the summer well underway, many people are packing their bags and heading north to cooler climates. Unfortunately, the "getting there" part can be a bit of a drag. Here are a list of apps to keep your spirits high and stress levels low while en route to your favorite holiday destinations this summer!
Saavn (Android, IOS): The one-stop-shop for your entire music collection, Saavn is a perfect companion on the go! You can browse and stream a catalog of 2 million songs across 10 different Indian languages, as well as all your favorite English tunes. Saavn lets you stream unlimited music for free, and if you subscribe to Saavn Pro, you can download songs for offline and ad free listening, so that even a 5-hour flight can't cramp your music style! Going with a group? Build your playlists and tag your friends so you can all jam out together, with Saavn's newest feature, Saavn Social.
Viber (Android, IOS, Windows Phone, Blackberry): Here's an app to keep in touch with your friends, loved ones and travel companions. It allows you to call or text national or international Viber users for free. On viber, you can share pictures, videos instantly and if you're adventuring in a group, you can keep track of all your friends through Viber's group and location sharing features. Not everyone in your group has Viber? "Viber Out" is a new feature that lets you call landlines and non-Viber users at low rates, thus helping you connect across the globe.
Evernote (Android, IOS, Windows Phone): While vacation is a time to forget your work deliverables, Evernote is a perfect companion for planning your travel. It keeps all your itineraries, travel notes, plans and documents in one place. And it's a portable assistant to keep your non-vacation life organized while you're off adventuring. Every single ledger, idea, address book, saved proposal, birthday reminder and so on will be there for you when you're back from the Zip Line. Another unique feature that makes Evernote a desirable app is its cloud storage capabilities,, which keep your notes readily available on all devices and accessible offline.
Burrp (Android, IOS): Are you a foodie? Don't want to miss out on the 'must-eats' while exploring new cities? It can be a little overwhelming to find the right restaurants while traveling. The Burrp app helps you discover restaurants, cafés, bars, and other cool hangouts based on your location. Satisfy your traveling taste buds whether your're craving dumplings, a juicy burger, sweet delicacies, or just want to find a place to hang with the locals! Burrp also allows you to browse menus, photos, ratings and user reviews as well as post photos and reviews from the app itself.
Google Maps (Android, IOS, Windows Phone, Blackberry): If you're not using Google Maps already, you should be. Whether you're exploring your own town or going halfway around the world, the app is a staple on any nomad's screen. It takes the stress out of navigating your way around so you can spend less time getting lost and more time having fun. It not only helps you reach your destination via the shortest possible route, but it also indicates on which routes you'll run into more traffic, while providing real-time predictions for your travel time. In most cities, major restaurants, gas stations, ATMs, hospitals, metro lines and other popular destinations will automatically appear on the map. Google Maps is known for being the best m'app' on the market with navigation tools that cover 75% of the globe! That's a lot of globe to trot.