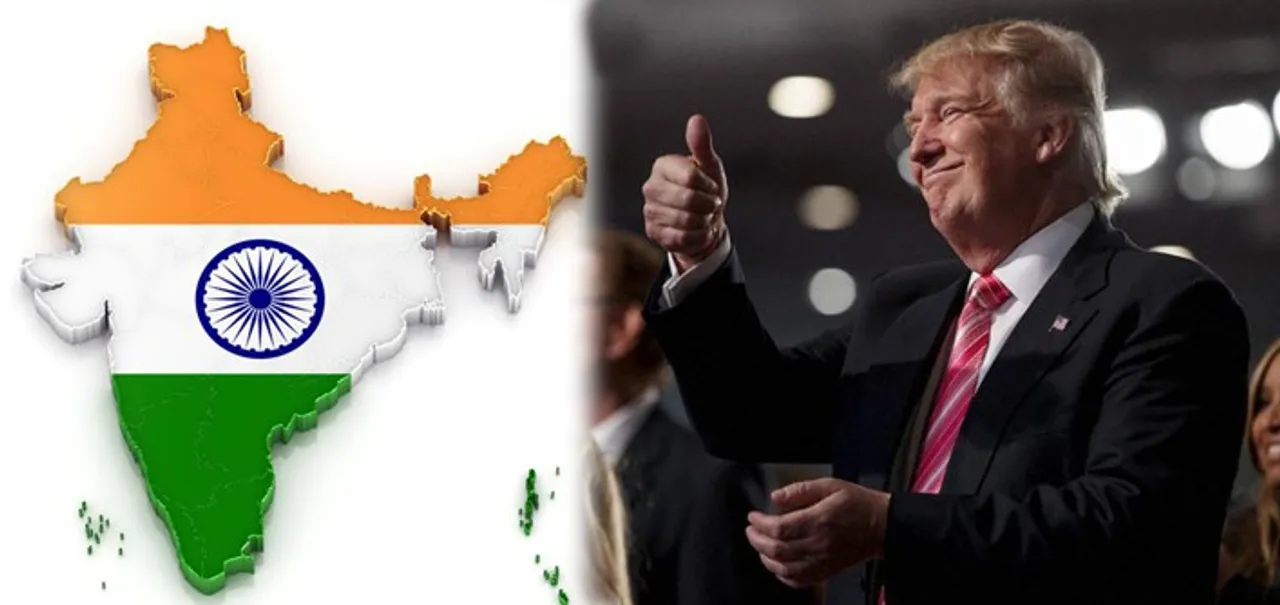 It was sometime in August 2014 when the JW Marriott hotel in Pune was hosting a property realtor press conference. A global property conglomerate was announcing the launch of its tie-up with its Indian partners.
Nothing unusual? Except the fact that the global conglomerate was Trump Towers and they were announcing the link-up with Pune's Panchshil Realty for two, adjacent 23-story Trump Towers in Kalyani Nagar. Earlier they had announced a 75 storey tower in Mumbai in partnership with the Lodha Group.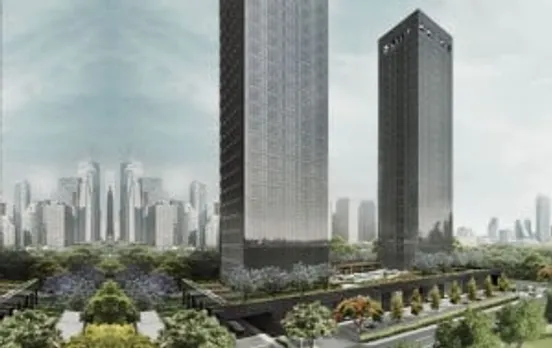 "Trump Towers in Pune"
An immaculately dressed Donald Trump was asked by a journalist whether his then nascent political ambitions were a case of crying wolf. The moot question was will he or won't he? Trump had grinned ," Anything can happen. I may surprise a lot of people."
Exactly, 28 months later, Donld Trump seems to have surprised more than half the Planet Earth (including one Ms Hilary Clinton) and most people in India (at least going by the trolls on social media) even as he sashays his way onto White House in January 2017.

"They might not be trolling on the social media, but there are many enthusiastic admirers of Trump in India too"
On verbal evidence, the world (or at least half of it) do have something to fear Trump or hate him to the core.
Illustration: these colorful and mostly offensive quotes:
"All immigrants from Mexico are rapists";
"The concept of global warming was created by and for the Chinese in order to make U.S. manufacturing non-competitive";
On exporting goods to China: "Listen you m-----f------, we're going to tax you 25 percent!"
"You know, it really doesn't matter what the media write as long as you've got a young, and beautiful, piece of ass." 
"All of the women on The Apprentice flirted with me – consciously or unconsciously. That's to be expected."

No respect for other countries, absolutely zero for women (except if you consider groping and fingering women as marks of respect). How could this 'disgusting' man be elected the 45th President-designate of United States of America?

While that is a question to be answered by political and financial analysts from the US and globally in the next few weeks, the social media reactions (or may I say overreactions) from India seems to be that Trump's ascension would be disastrous for India in both the short and long run.
Contrary to this popular view against Trump, I do feel that it might not be so bad at all. In fact, the results could prove to be more beneficial for India.
Reason 1:                    
Trump is an out and out businessman. As the deals we talked about in the beginning, he is looking at India as near virgin (and please don't interpret this with a sexual connotation) territory to expand his own business (and now by default, all American businesses). The mass consumer purchase power of India would ensure he never goes on the wrong side of the bed with India (huh, with Trump it's difficult to avoid the sexual lingo).
Reason 2:
While he has abused and lambasted Mexico, China, Muslims, women, NATO and all, he has been rather adulatory and full of compliments for India. "By the way, India is doing great. Nobody talks about it. I have big jobs going up in India. But India is doing great," he said.
Reason 3:
Harvard University economists have projected that India's economy will grow at an average of 7% through 2024, the fastest of any major economy. A recent World Economic Forum survey found that 17% of India's population was undernourished, down from >30% only five years back.
Reason 4:
The 70 year-old billionaire has been trying for years to capitalize on his brand in India, teaming up with local property developers. So India has a special affinity for him, no doubt. "It has been my desire for many years to be involved in a great project in Mumbai, and it is my honor to bring the Trump lifestyles to the citizens of this truly global metropolis," he said in 2014.
Reason 5:
Indian immigrants to the US have taken away American jobs, especially in the tech sector, are standard rhetorics delivered during election campaigns. Never to be followed later once the designate is in the White House. Even if there are many aspects of xenophobia with Trump's many actions, it is unlikely he would disturb status quo as there are just not enough 'white' Americans with relevant tech skillsets.
No wonder therefore that BVR Mohan Reddy Former Chairman of NASSCOM and Founder & Executive Chairman , Cyient remarked,"We congratulate President-elect Trump on his historic victory and look forward to working with him and his administration to advance our two nations' shared interests. Contrary to some misperceptions and political rhetoric, India's IT sector has long contributed to the U.S. economy in more ways than one. Besides making U.S. companies more efficient and competitive, Indian IT companies have helped U.S. companies develop new technologies and new products time and time again, significantly benefiting those companies, their customers, American job growth, and the U.S. economy. Thus we hope that, as the rhetoric of the U.S. presidential contest fades into the past, the Trump administration will make mutually beneficial trade with India a high priority, and will take a balanced approach to high-skilled visas and the contribution of India's IT sector to the US economy."
Reason 6:
On immigration, though Trump has spoken about ending the H-1B high-skilled visa program of which Indians are among the biggest beneficiaries (especially the IT sector), but has also said he would create opportunities for Indian entrepreneurs and students.
Reason 7:
Laissez-faire will prevail, no doubt. it is perhaps safe to assume that given the progress made over the last few years – a close and comfortable working-level relation between the two governments and militaries, the presence of the Indian-American community, and several areas of natural economic and strategic convergence – would ensure a degree of continuity in Indo-US relations that will withstand any change in leadership.
Reason 8:
From a purely political perspective on Pakistan, one state ment that got attention in India related to his view on the subcontinent. "Pakistan is semi-unstable. We have a little bit of a good relationship. I think I'd try and keep it," Trump said in April. "If you look at India and some of the others, maybe they'll be helping us out." This is interpreted by some analysts as a signal that he would side with India against Pakistan.
Reason 9:
Enemy's enemy is always your friend. Trump has persistently criticized China, describing it as one of the US's top adversaries particularly when it comes to economic policy. He said he would label China a currency manipulator, crack down on hacking, and impose steep tariffs if China doesn't agree to rewrite trade agreements.
Reason 10:
As far as political relations with India is concerned, a thumb rule that foreign policy analysts tend to go by is that a Republican incumbent in the White house is better for India than a Democrat. Indeed some of the major diplomatic milestones such as the nuclear deal during the Bush-Manmohan regime were struck during a Republican presidency.